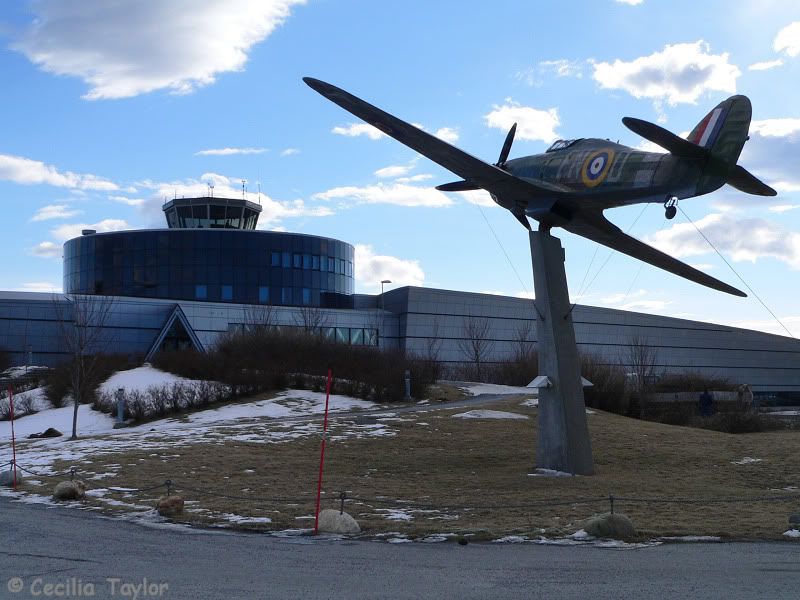 I visited the Aviation Museum in Bodø in April 2006. It is an immediately impressive building. The reception, visitor facilities and a display area are centrally located beneath the control tower, and are flanked by two huge exhibition spaces – one side for military and the other for civil aviation.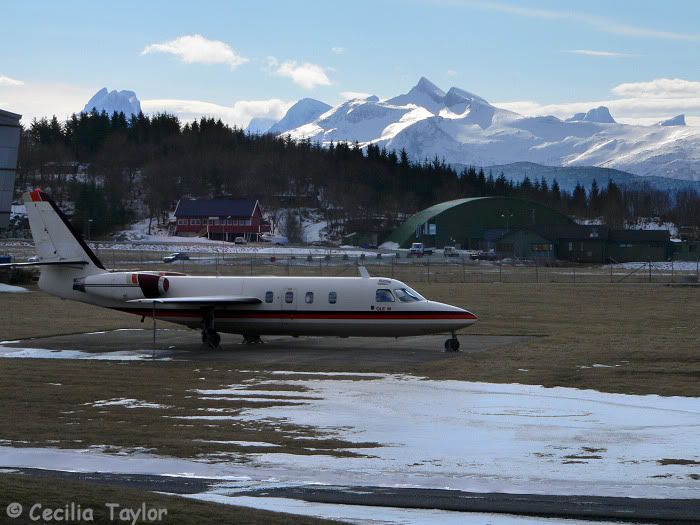 A quick photo outdoors before heading in to the exhibition building.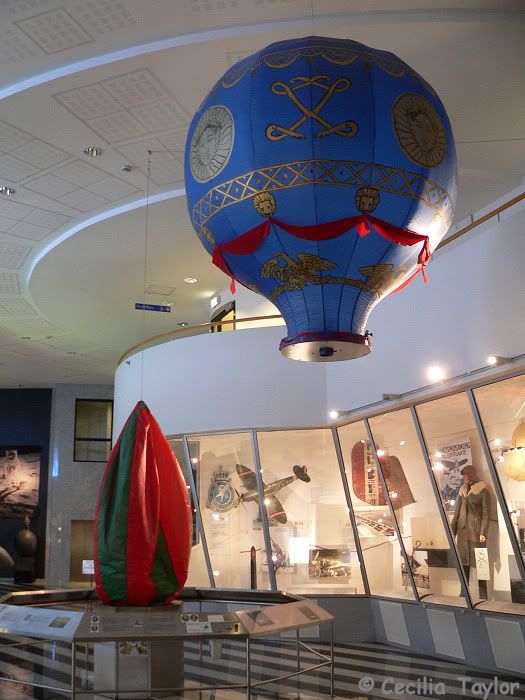 A brief history of early attempts to achieve manned flight, including ballooning were displayed in the central area . . .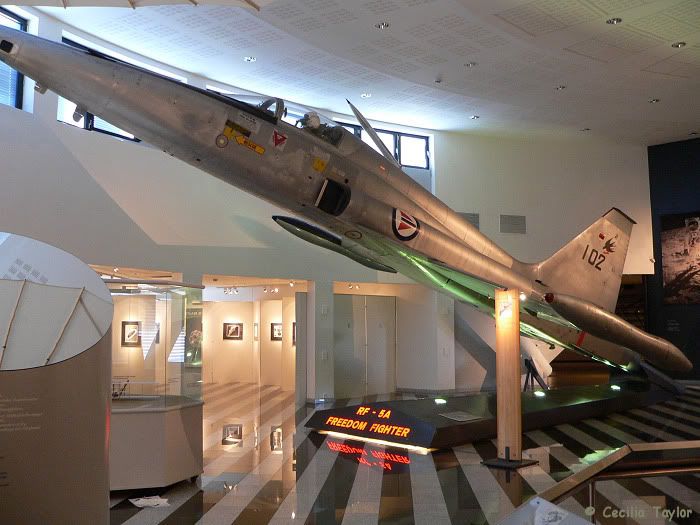 . . . as well as a RF-5A Freedom Fighter.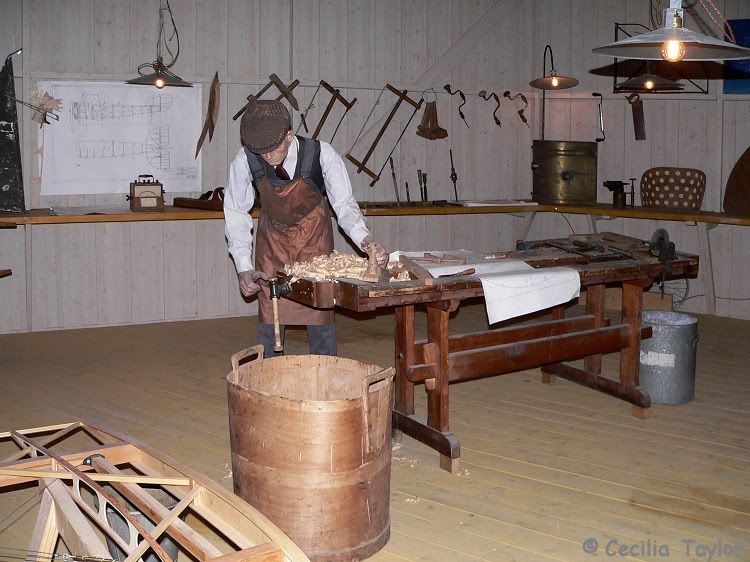 How to build a plane – well, Norwegians are good at woodwork aren't they