The Generators appeared to be of a bit newer date, however:
But the Main Switch Boards appeared to be original: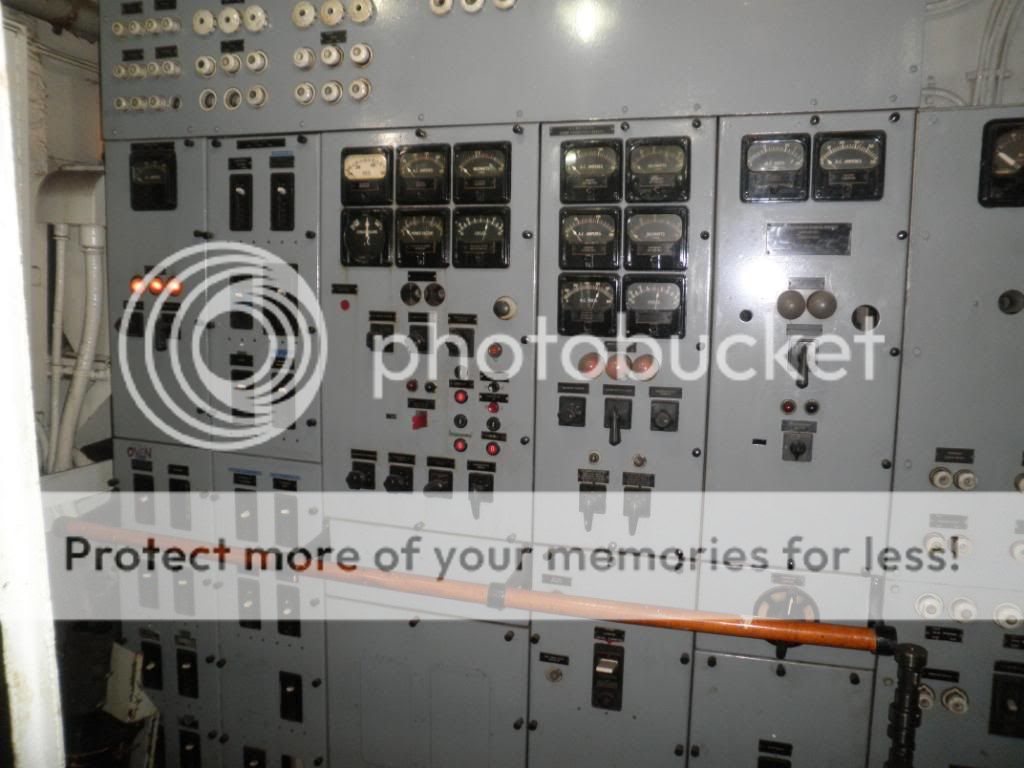 This is the second Generator, which is also probably a replacement:
This is the front end of the Port Engine:
The Control Panel on this one also appears to be with all original instrumentation:
Main Compressor appears to be original:
The Piping, valves and pumps are Colour Code painted, but not necessarily in International Code:
I believe this is a Fuel Pump:
If I was doing a Safety Audit that open Junction Box would have been a strong remark, but I was only a Visitor.
And finally, Lathe Machine in the Work Shop:
That was all for this time. I hope to see this vessel again when she is ready to go back to work, hopefully in the not too far future.