21/ And so they came, two by two. Man and beast in perfect harmony (or in this case woman and beast)
22/ The line-up is complete as twenty (20) shirehorses, a huge cart and
Titanic
's anchor make an impressive spectacle. Ahead of the group of horses, the leading horses in grey markings are "Noah" and "Wallace".
23/ Unlike the haul in 1911, for safety purposes, the horses were reined up and one of the group takes the reins upon the cart.
24/ A "test-run" is taken to establish the weight/load for the horses. One thing which suprised me was how quickly they moved.
25/ After all the horses were detached, they were taken out onto 'Castle Hill', one of the roads the original procession in 1911 came down to meet with Dudley Railway Station. The cart was moved out onto the road via tractor and the horses were slowly attached to the cart. As before, both "Noah" and "Wallace" take the lead.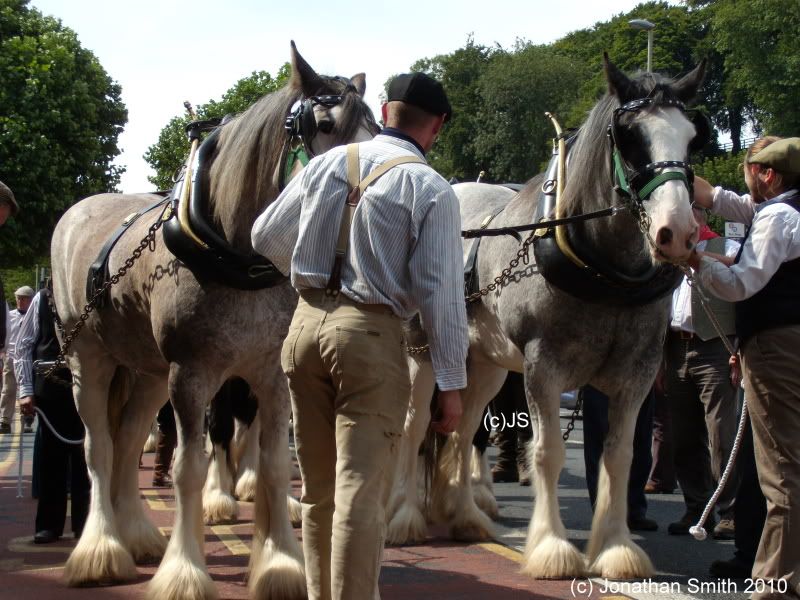 26/ One of the shows presenters looks back towards me as I snap the whole twenty (20) horse procession. As the cart has no brakes, it was decided to attach the tractor to the rear of the cart, the tractor itself acting as the brakes. After an hour, the horse team with cart started off.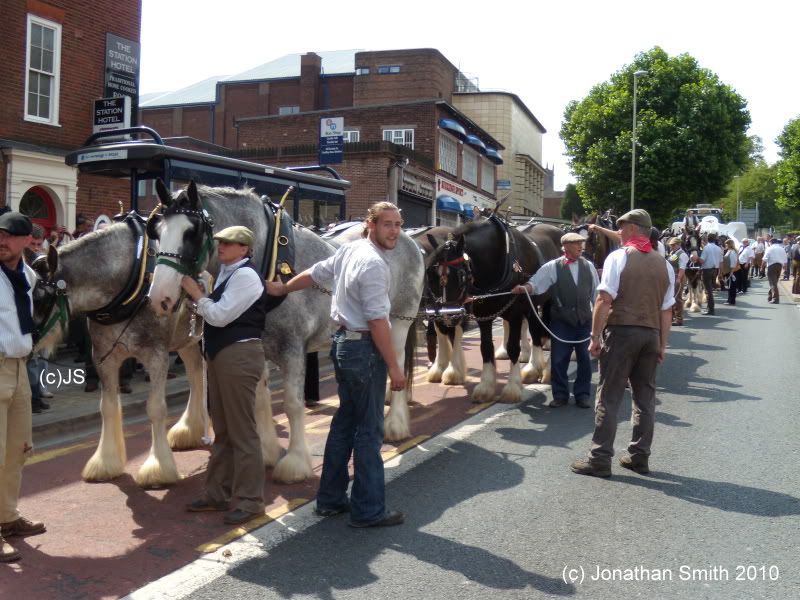 27/ After leaving 'Castle Hill' at the foot of Dudley Castle and entrance to Dudley Railway Station, the procession enters onto the bypass and heads towards Netherton which is 2 miles away. It was during this time that the problems arose. Modern tarmac roads were not suitable for the horses hoofs while pulling the weight of the cart and its contents, along with a huge tractor. The horses began to slip and slide on the tarmac. They horses only successfully managed to few hundreds yards before it was decided to unhook them all and use the tractor to haul the cart and anchor into Netherton. In this photograph you can see officials from Dudley Council, health & saftey, police and security, along with the film crews, press and a large number of spectators who had got past the security barracades and onto the road.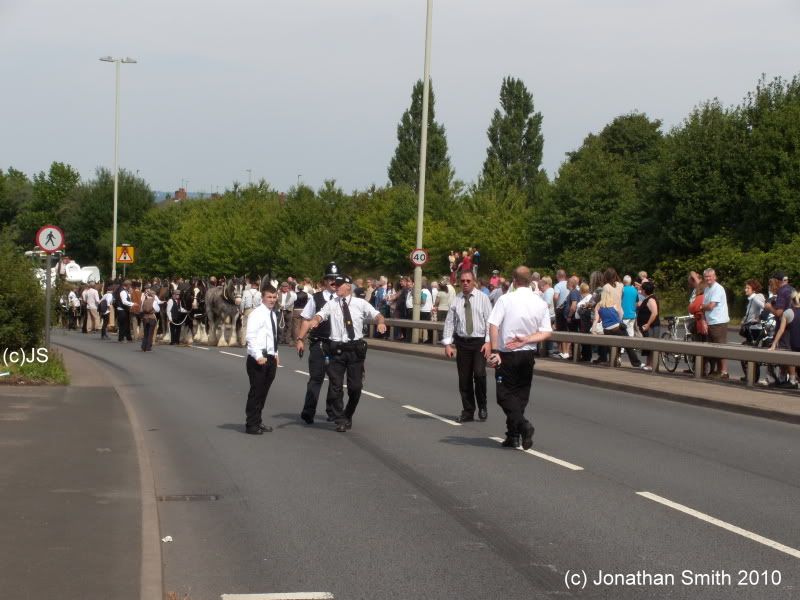 28/ The unhooked horses arrive at the top of the bypass while the tractor in the distance hauls the cart and anchor.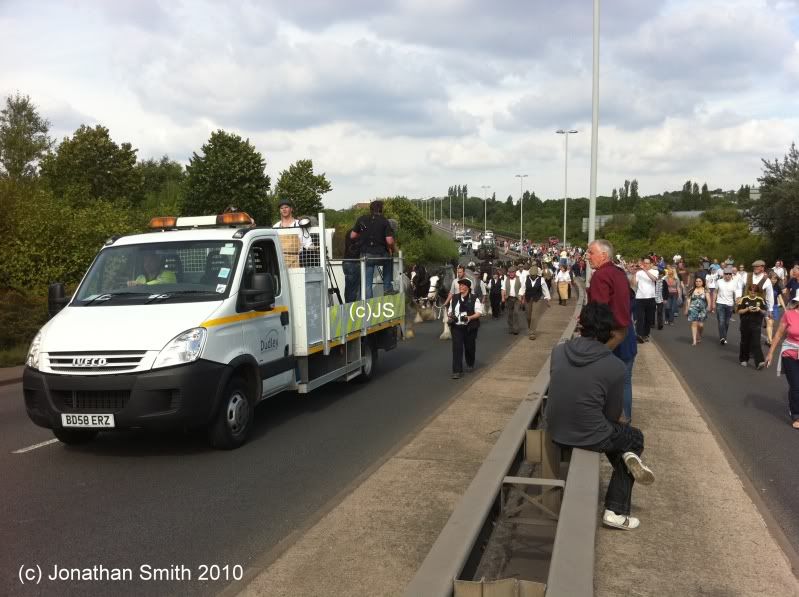 29/ Arriving onto Netherton High Street, this time going "up" the road instead of "down" like in 1911, over 2,000 people lined the street to great the anchor home. Amidst cheers, shouts, applause, whistles, and the waving of British flags, the whole atmosphere had a sense of over-whemled excitement and emotion.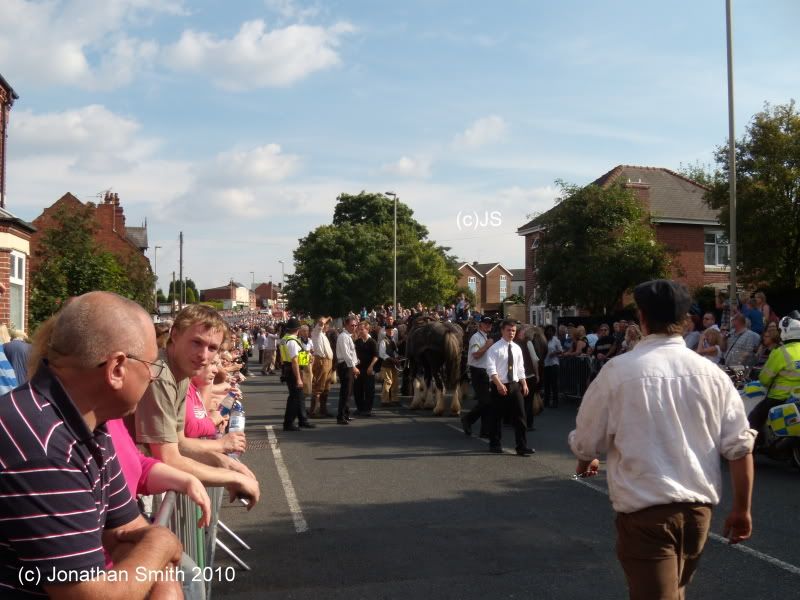 30/ Coming into Netherton and stopping jsut 600 yards away from the old grounds of where the company 'Noah Hingley & Sons' were situated, the anchor had arrived home to the sounds of applause, cheers and a band playing.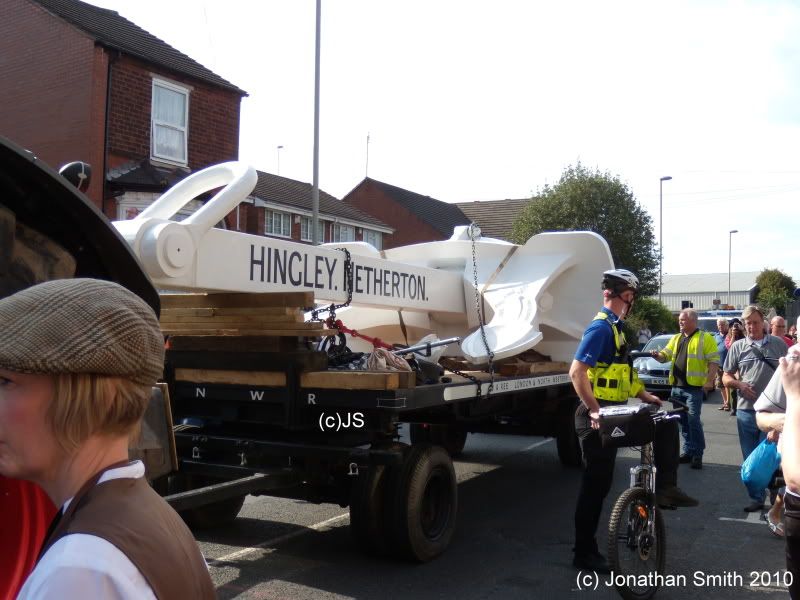 Continued in the next post.