This is the continuation of the tread in our old forum:
http://captainsvoyage.7.forumer.com/viewtopic.php?t=416
PS Skibladner In the summertime.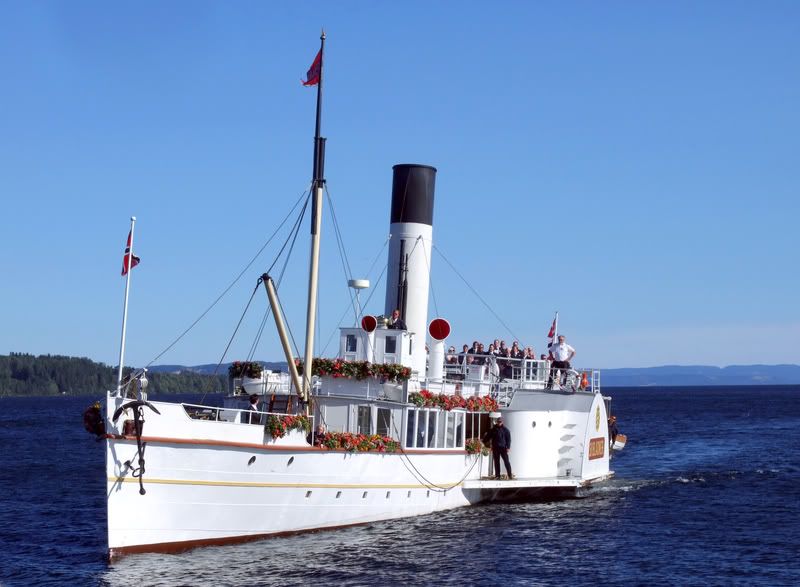 Foto: © Beate Tønnessen, 2007.
But where is the ship in the winter?
In a large boat-house made of steel and glass, by the seashore of the largest innland lake in Norway,
Mjøsa. In the city of Gjøvik I found the swan in winter sleep.