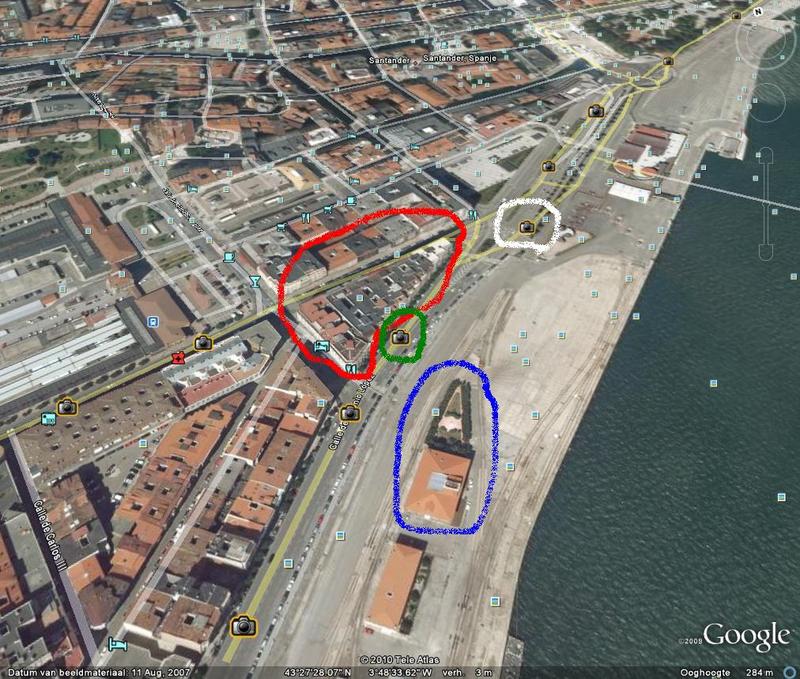 when you take your topimage of those 2,you wil see a flat,the same flat is in a red circle.
when you go to google earth and go to the coordinates?? what can be seen on my google image and klick on the camera that have a white circle you see the flat from streetvieuw.
the building with the bleu circle can be seen when you go to the camera with the green circle.
so now you know where it was you can find out for your hotelroom
good hunting