With the latest satellite image in the posts about iceberg B17B in the
Various News Stories thread
dating from 2009 November 5, I thought I should attempt to see what this iceberg looks like at the moment.
I'm not so familiar with handling the MODIS imagery from the Terra satellite, and without grid overlays or country boundaries conveniently to hand it was not so easy to pick up the iceberg where there was a lot of cloud cover.
Even distinguishing icebergs from some cloud shapes was not as easy as it sounds!
Eventually I started to grasp the various channel combinations available so as to "look" in the near infrared, and make the distinctions obvious in false colour.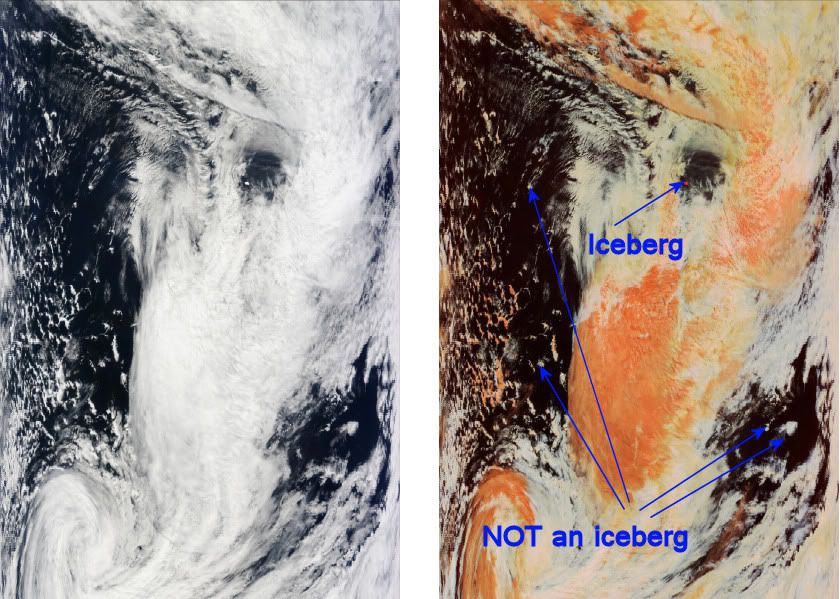 You can see my initial "spot the iceberg" problem in the "visual" image on the left, and my solution to the problem on the right!
So now with this high resolution imagery I can show you the iceberg in this enlargement.
Reproduction of MODIS imagery credits to:-
NASA/GSFC, MODIS Rapid Response
http://rapidfire.sci.gsfc.nasa.gov