With the Photobucket-induced somewhat apocalyptic mood on CVF yesterday, it was perhaps appropriate that there was 4.9 earthquake in the North Sea!
The monitoring station geophysicists reported the epicentre at 58.87°N 1.85°E and at a depth of 10km.
But it was also detected in Edinburgh by D (occasionally known to you here on CVF as 'cabin-mate') using a device on his garage floor!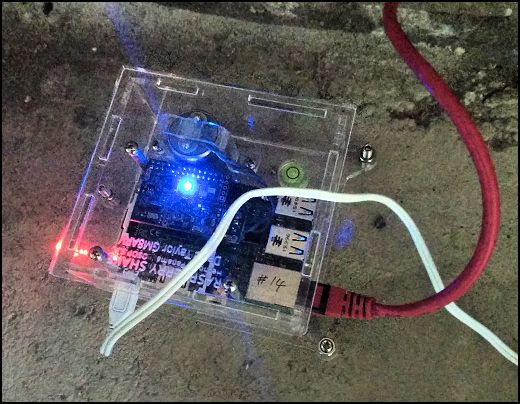 I may have mentioned Raspberry Pi before somewhere on the forum - I'm sure our PoloUK can answer any questions you might have about this marvellous cheap single board computer aimed at promoting teaching of computer science to kids. The Raspberry Pi has also proved popular with all sorts of computer and electronics hobbyists and geeky people, like D who currently has sixteen of them!
However my own interest has peaked with the latest delight from the Raspberry Pi Foundation - Raspberry Shake! - your personal seismograph:-
http://www.raspberryshake.org/
Here is the earthquake as picked up by the Raspberry Shake:-