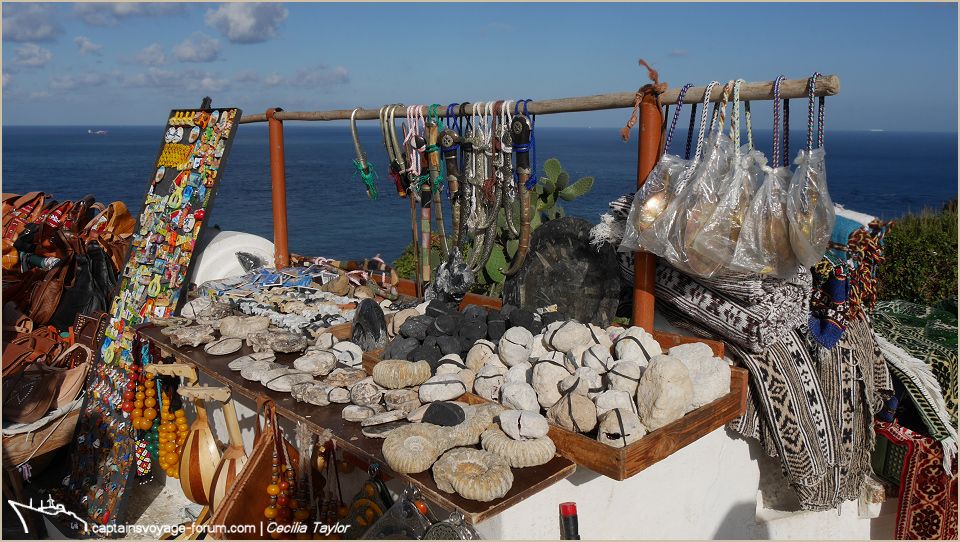 Just as in such places as John O'Groats or Norway's Nordkapp, there is a shopping opportunity!
I didn't give too much attention to the fossils among these souvenirs though. Morocco has for years been notorious for a 'cottage industry' in fakes and forgeries, especially fossil trilobites. One common technique is to glue bits to complete an incomplete specimen. One might end up with a head that is far too large for its body, or a tail from an entirely different species. I might actually have looked out for that kind of thing if I was still involved in teaching undergraduate students and adult evening classes - useful for 'spot the mistake' kind of exercises!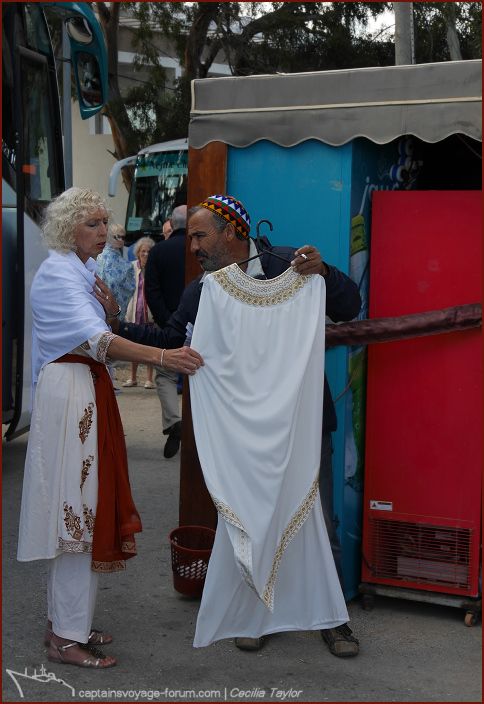 Clothing stalls seemed quite popular.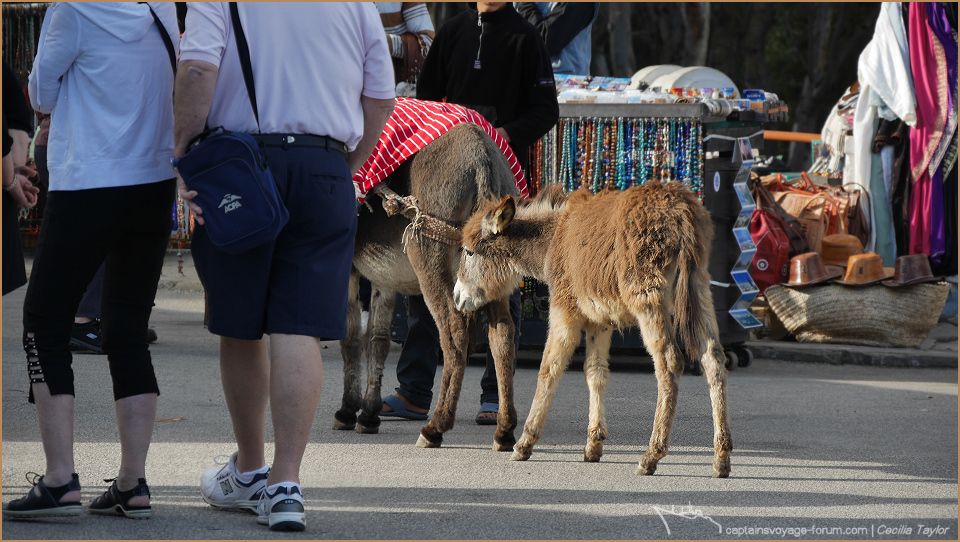 Quite a number of other tour buses had turned up, to the delight of young boys with animals in tow to attract tourist photo-taking for a price of course. I just took photos of the tourists among the animals...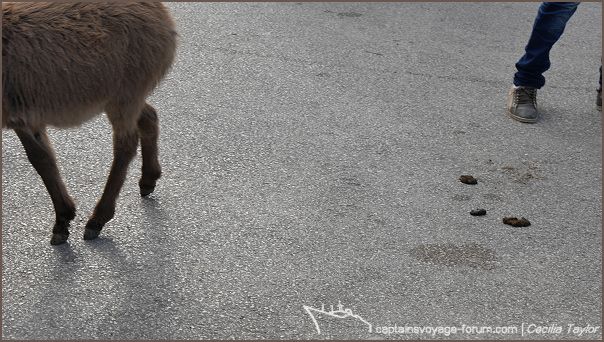 ...as well as the inevitable consequences underfoot! Best not wear sandals!