very
full (excursions in detail) 'trip report' account of my first cruise aboard
Serenissima
, Sicily and the Barbary Coast" - October 22 – November 8, 2014. (For your reference, it started
here
.)
Since then I have taken a further two cruises on
Serenissima
in 2015 and 2016, and have just returned from a third, in Central America! My circumstances back home continue to be not at all conducive to writing and illustrating lengthly major forum contributions, but I should at least document these earlier voyages of the ship before getting totally out of time sequence. As envisaged, it will mostly be a few photos showing the ship at or near each port of call to give you a flavour of her adventures around the world.
A cruise aboard MS Serenissima from Istanbul to Venice - ""Byzantium to La Serenissima""
2015 September 7 – 18
Day 1 - 7
th
September 2015 -
Istanbul, Turkey
.
There had been some delays at the airport, and the sun was already low in the sky when I embarked at the port. I was so pleased that it was possible to take my first port photo of the ship recognisably in Istanbul with the domes and minarets in the background!
The itinerary had been to visit Lesbos the following day, but the island had become the focus of the refugee crisis with migrants arriving from Turkey hoping to continue to Athens and on to northern Europe. The numbers were overwhelming, and riots had broken out with the police. With staff and ships being brought in by the Greek government and UN refugee agency to deal with the situation, the harbour authorites had no choice but to cancel our post call.
http://www.bbc.co.uk/news/world-europe-34176773
http://www.bbc.co.uk/news/world-europe-34182719
There could hardly be a better illustration of the advantages and flexibility of small ship cruising that at such short notice we were able to set sail to the island of Lemnos instead. Moreover the excellent Noble Caledonia team on board were able to arrange local transport and an excursion visiting interesting places on the island, including a tour of the archaeological site of Poliochni.
Day 2 - 8
th
September 2015 -
Myrina, Lemnos, Greece.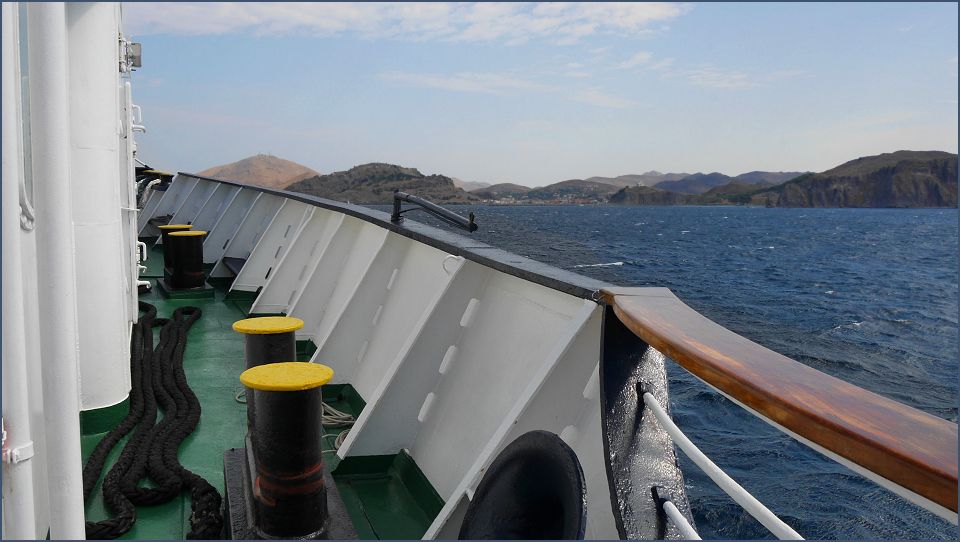 Serenissima approaching the island of Lemnos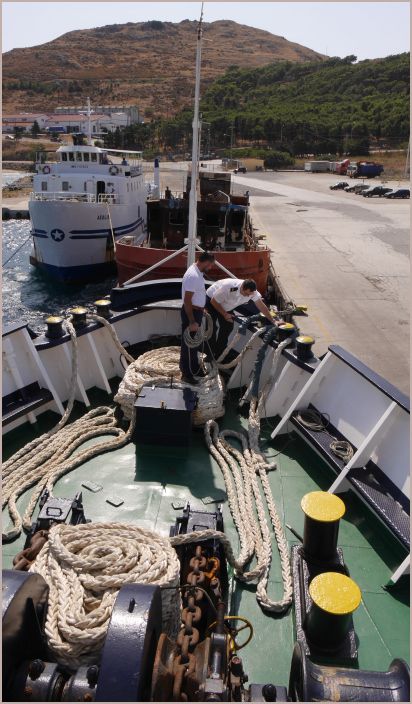 Alongside at Myrina port
Day 3 - 9
th
September 2015 -
Kuşadasi, Turkey
.
A contrast to the previous port, for Kuşadasi is a popular Turkish resort and gateway for visiting Ephesus which teems with tourists, and there are big cruise ships to be seen in the new cruise terminal. (Well, I just used the present tense, but since my visit and writing this now, terrorist attacks and an attempted military coup in Turkey have undoubtedly brought changes.)
.
Serenissima
, with
Seabourn Odyssey
and
Riviera
.
Zuiderdam
was also in port.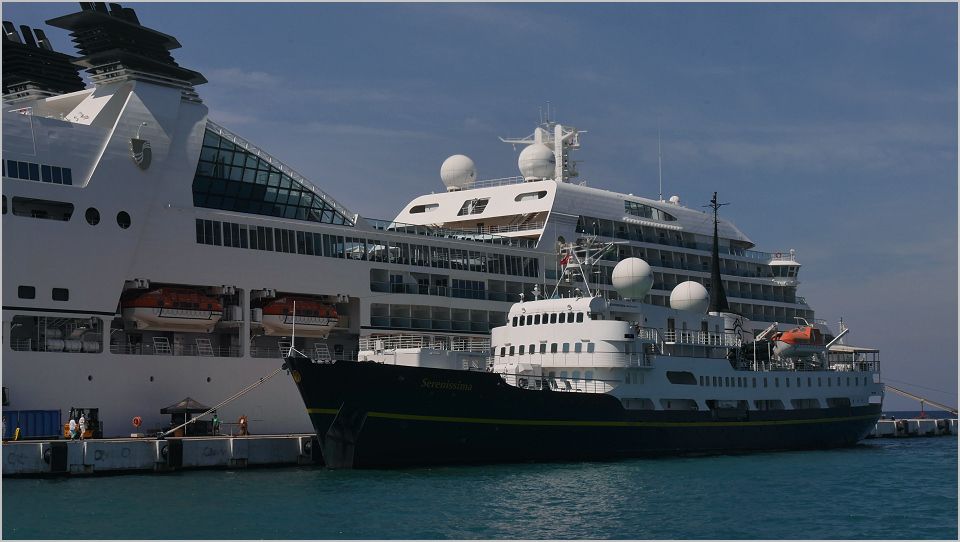 Serenissima
and
Seabourn Odyssey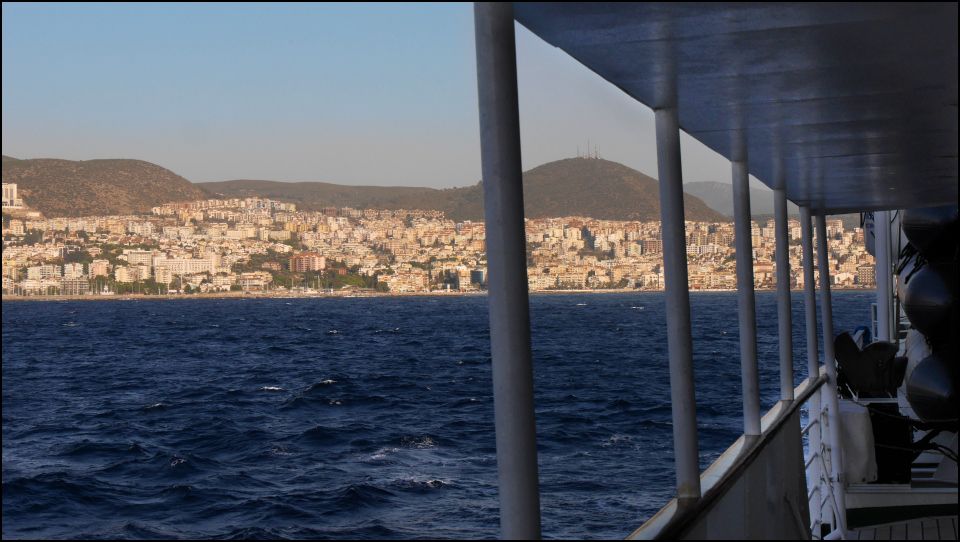 Departing Kuşadasi