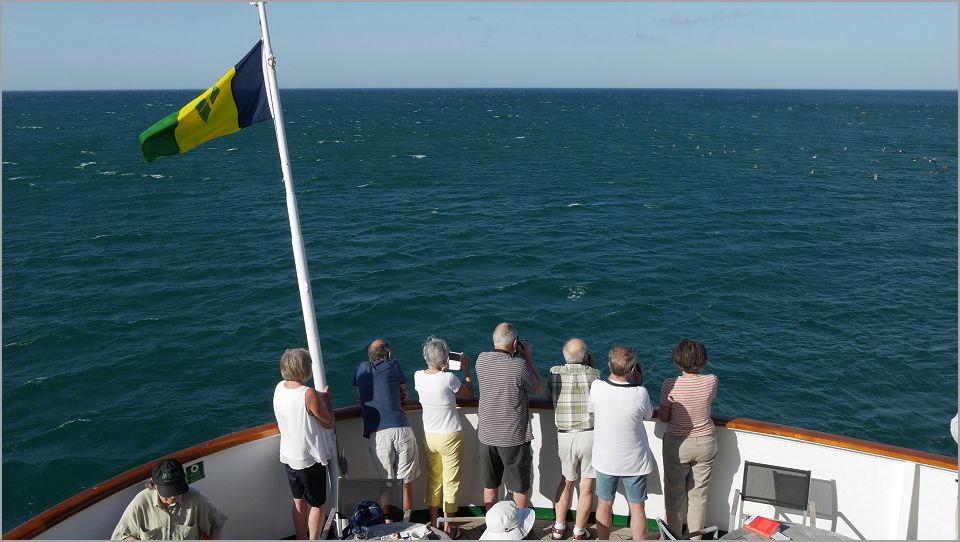 One activity that would have figured in the excursions came to us instead of us going to it - birdwatching.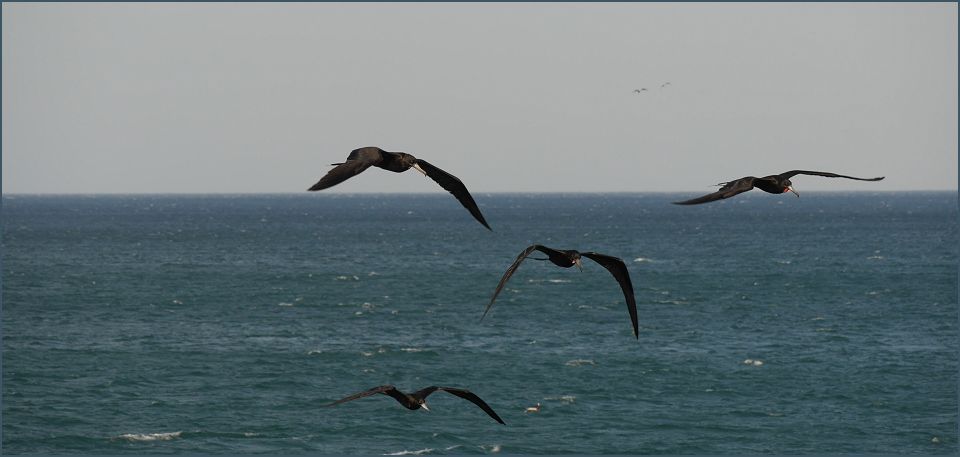 I'm not seriously into this kind of photography, but this simple snap seemed a promising start.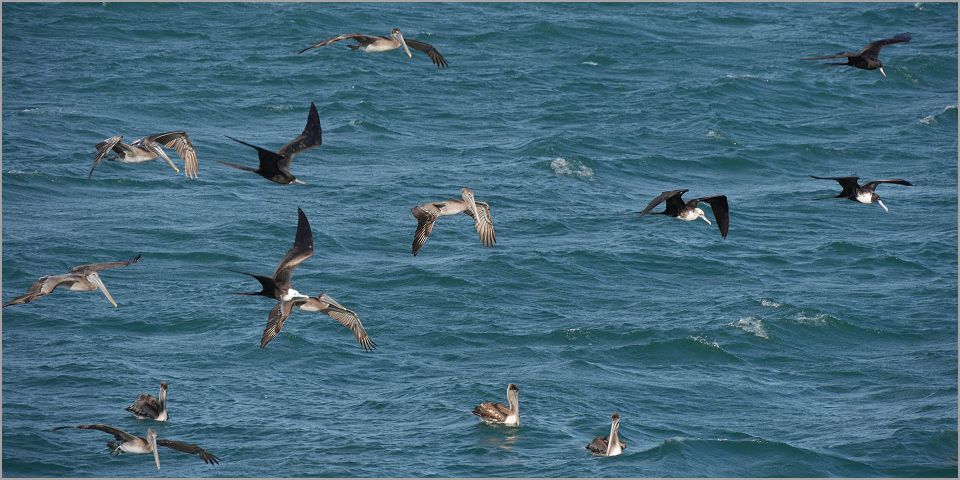 Well, in a seaside situation we have most of us aimed our camera at large numbers of ...err ...seagulls flying around, but I had a wow moment when I realised what I was looking at here!