As still more local passengers queued to board, the American tourist group had already set off on one of their walks, and this time the guide really did have an umbrella, though this rapidly succumbed to the gusts of wind. Walking some distance behind them along the road, I quickly came face to face with several of the group who had thought better of the weather conditions and had decided to return to the ship. Such encounters were repeated all the way along the road up to the railway station, and by the time I had crossed over to Sjøgata I doubt if there was anyone left and the guide was nowhere to be seen.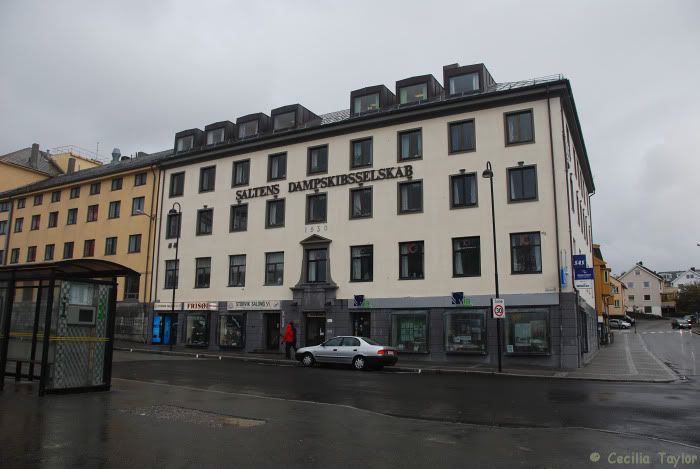 It was certainly a contrast to the snowy but blue-skied April of my last visit to the town, when I had stayed overnight to allow ample time at the aircraft museum. Now, with easier going underfoot, I soon reached the old Saltens Dampskibsselskab building, making my customary pause to admire the model of Nordkapp in the travel agent's window, before continuing to the small boat harbour.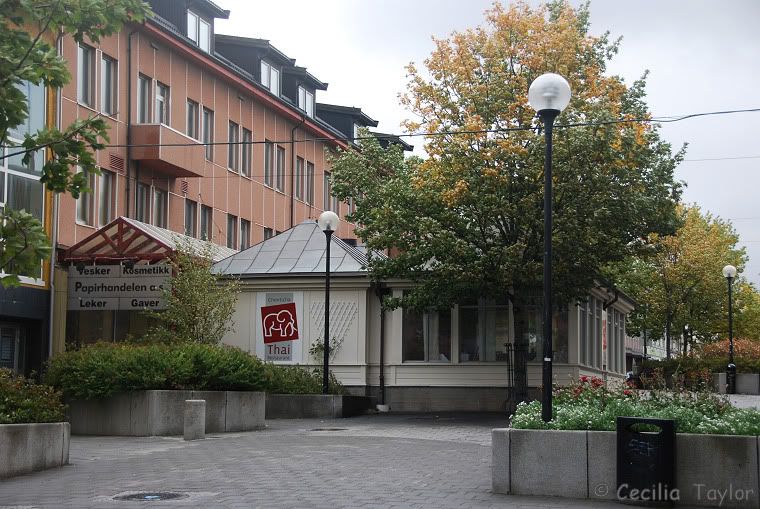 Around the town I was noticing changes since my 2006 visit; a hole-in-the-ground was filled with a new building and a former fish restaurant had turned Thai.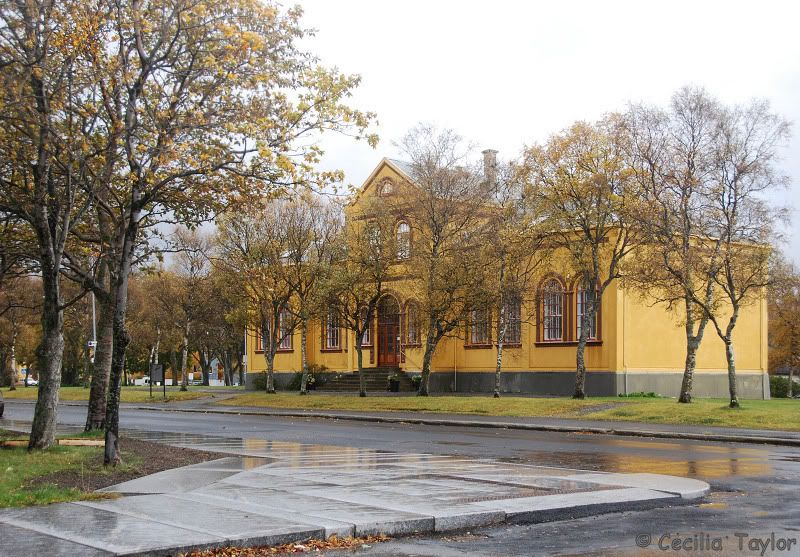 Near the City Hall were some sculptures I didn't remember seeing before, though they may have simply been hidden behind piles of snow cleared from the pavement. Or had I crossed over into the next street after photographing the bell tower last time? The birch trees looked autumnal, emphasising the deep yellow ochre colour of the Norrlands Museum building. I took a few more photographs of to remind myself of such contrasts of weather and season before returning to the Hurtigruten quay.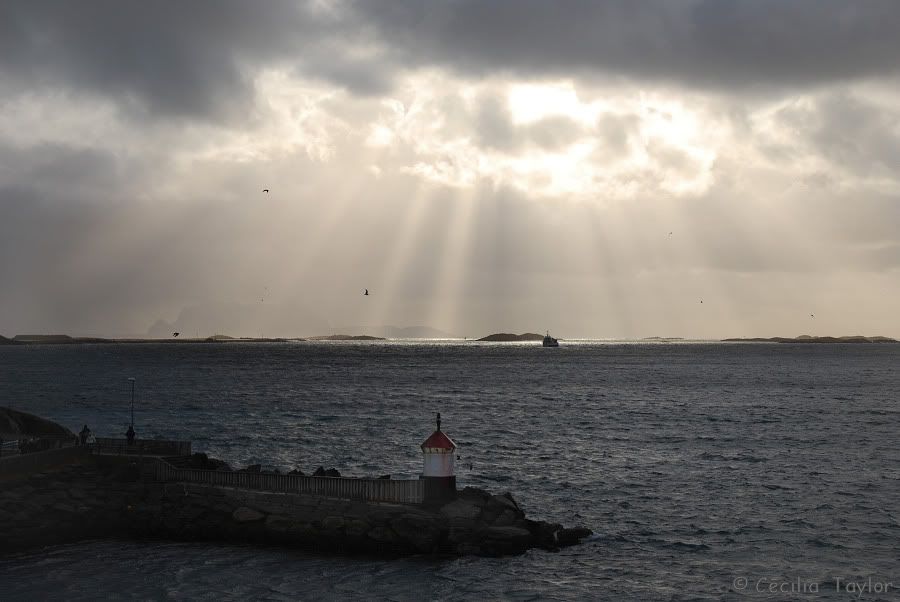 Rays of sunlight appeared momentarily between the clouds as Finnmarken departed.