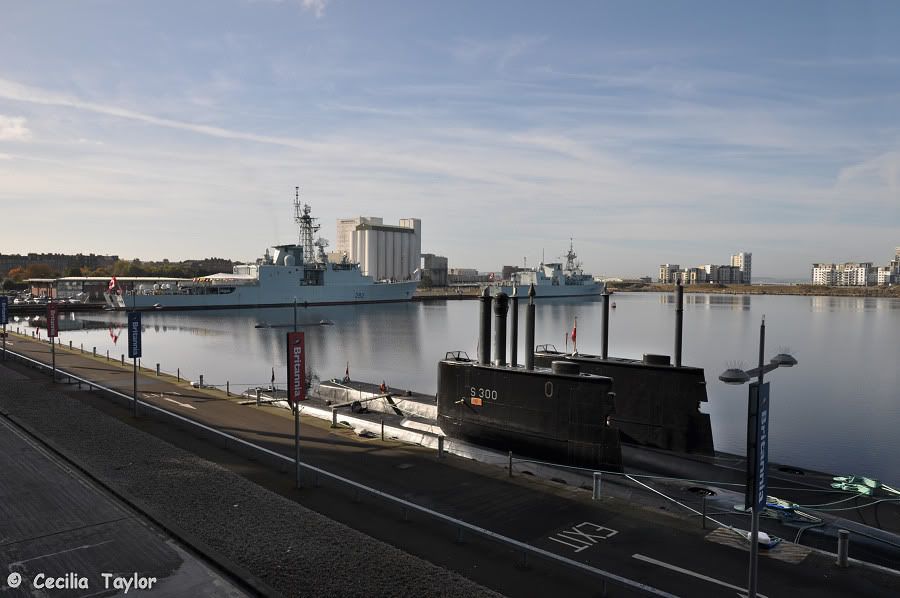 The Canadian ships (featured in post #102 above) were not the only visitors to Leith's Western Harbour last Saturday. Following a NATO exercise off the coast of Scotland, there were two submarines of the
Royal Norwegian Navy
!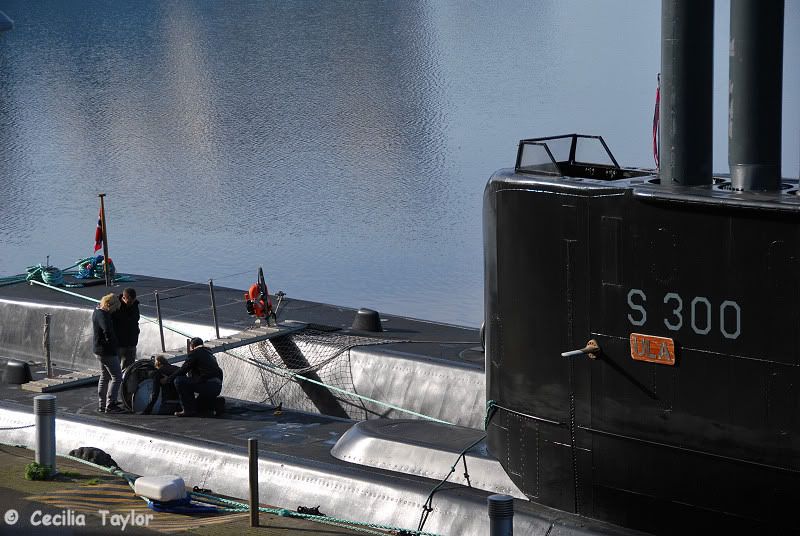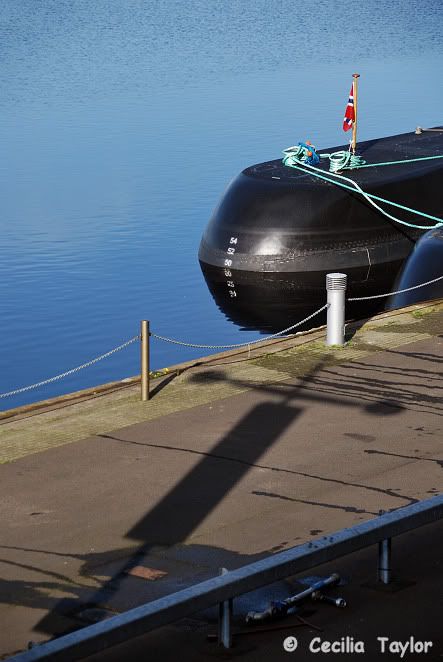 S300 is Ula, seen here nearer the quay. The other is S303, Utvær.
I heard that they were commissioned in 1989 and 1990 respectively, have diesel-electric propulsion, and are used for coastal operations where their small size – just less than 60m length – is an advantage.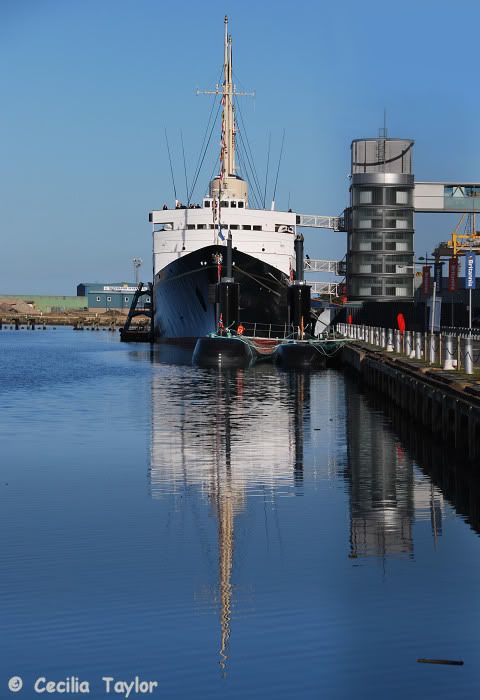 Here are the submarines next to the Royal Yacht Britannia.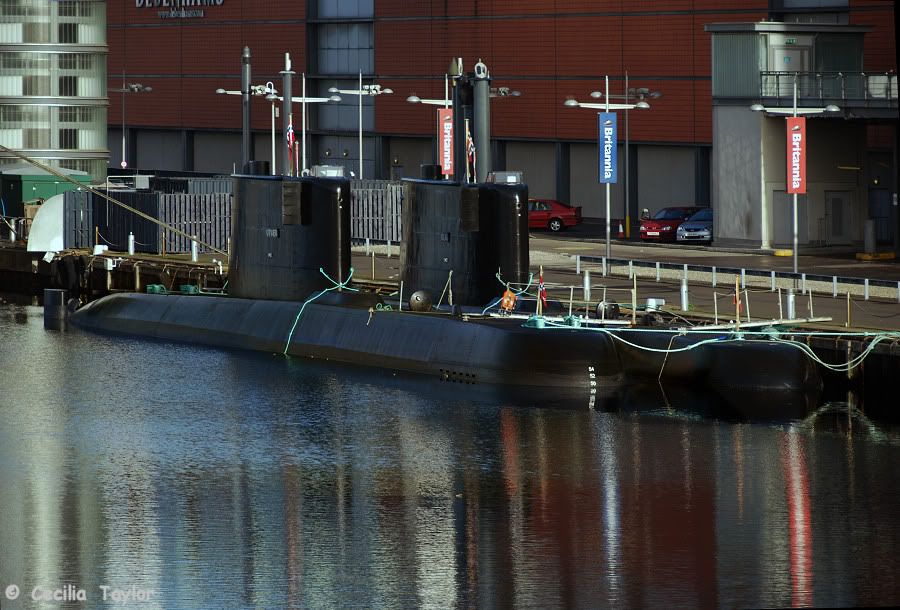 Finally, a couple of views that I took during the tour of HMCS Athabaskan.
Note for Sterkoder: The last photo was hurriedly snapped as the tour group emerged briefly on deck, and it is only now that I realise there is something BIG in the distance, beyond Britannia. Perhaps it is K&A SE that you mentioned – I'd surely have seen it if it had been there after lunch, so maybe it arrived while I was in the queue for ship visit. Shouldn't have been in such a rush for the bus afterwards!!