At the end of last week, I heard (only just in time to plan a day out!) that two Canadian naval ships would be docked in Leith, Edinburgh, and, in connection with celebrations of cultural links between Canada and Scotland, would be open to the public.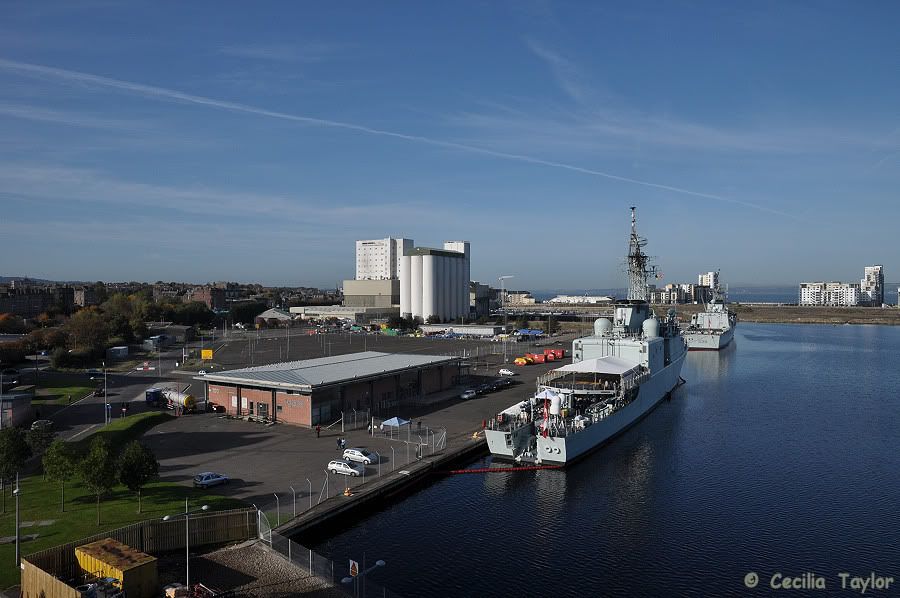 Here is a view of the Western harbour taken from Ocean Terminal (where I've found a new viewpoint from the upper floors of the car park!), showing the 5,100 tonne destroyer HMCS Athabaskan in the foreground, and the 3,995 tonne frigate HMCS Halifax.
HMCS Halifax, (FFH 330) a multi-role patrol frigate.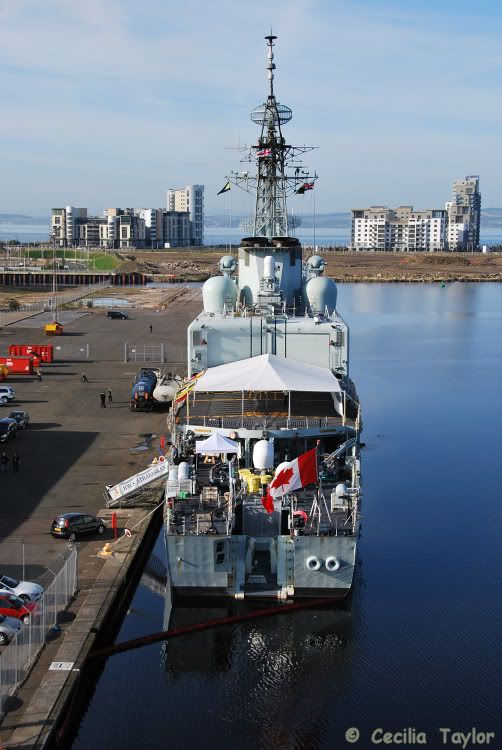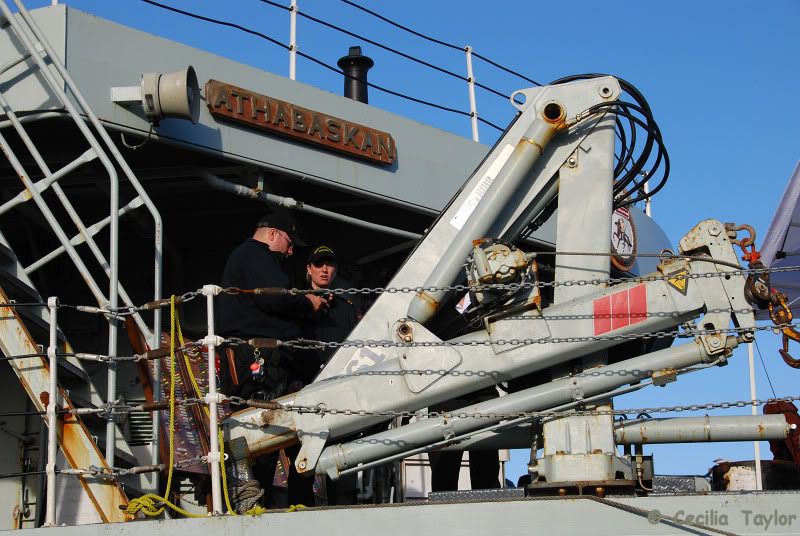 It was HMCS Athabaskan (DDG 282) that was open for visits on Saturday afternoon. Quite a long queue, but worth the wait!
She is an Iroquois class (sometimes referred to as Tribal class) air defence destroyer, commissioned in 1972. Following a refit in 1994 she was reclassified from Destroyer Helicopter (DDH) to Destroyer Guided Missile (DDG).