This is the remainding calls for June from cruise ships to Kristiansund:
27.06 : Silver Whisper
28.06 : Viking Sea
28.06 : Viking Star
29.06 : Gann
But today, we had the pleasure of having Fred. Olsen Cruise Lines M/S Balmoral here. And what a beauty she's become! I really like the blue/grey hull far more than the all white.
Due to work I had no way to be around at her arrival, but after a couple of hours I drove in the company car to Nordlandet and Innlandet to photograph this ship in her (to me) new colors.
I must say I was rather pleased with the old Pentax today, if I might say so myself.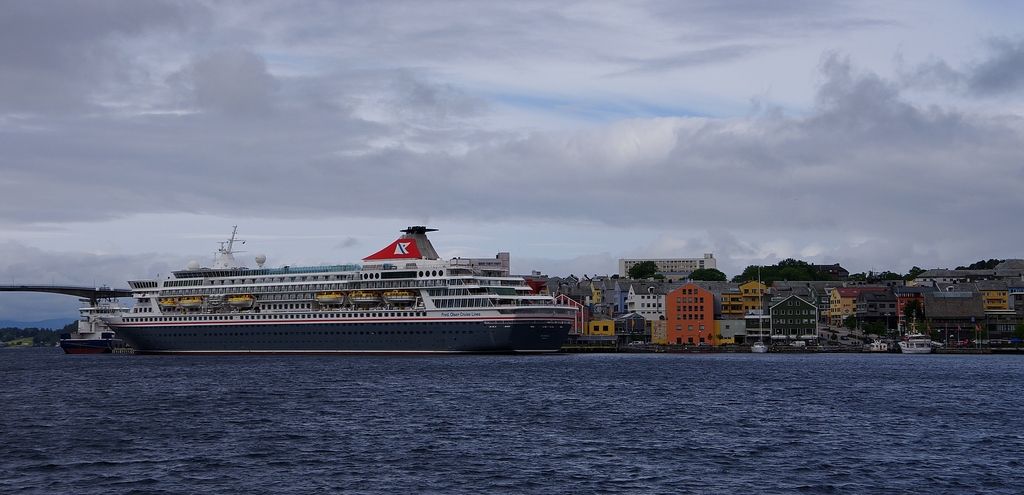 Oooops...! Seems like I had my camera on "cloudy" white balance on the next five pictures