''Star Trust'' moored in Flushing holland
https://www.marinetraffic.com/en/ais...l:STAR%20TRUST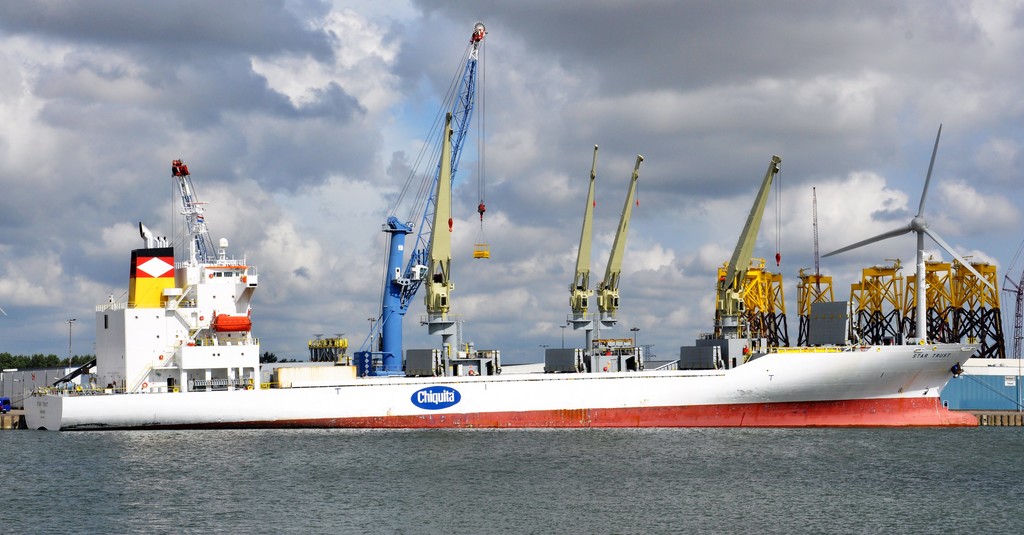 an old image, also on paper of a vessel wich i deleverd stores too.
i had on regular times those trips in the time i drove with ferry trailers.
i delevered it at Bremerhaven,Bremen and Hamburg,this one is in Hamburg
it was Always a pleasure to do them,i tryed Always to be there around the time they eat,i could eat there then too.
Captain and officers were dutch, the rest asians
this one was taken in the late 80's, there were 4 of them, Tineke, Christina, Irene and Margriet, company was Dammers and van der Heijden,now seatrade
they are all scrapped