The statistics are staggering, but I'll spare you a geeky graph of
number of photos taken
against
day of trip
. Let's just say that there is a gigantic peak for Saturday the 11th July. Wondering why? The answer should be clear from just one photo. Crystal clear!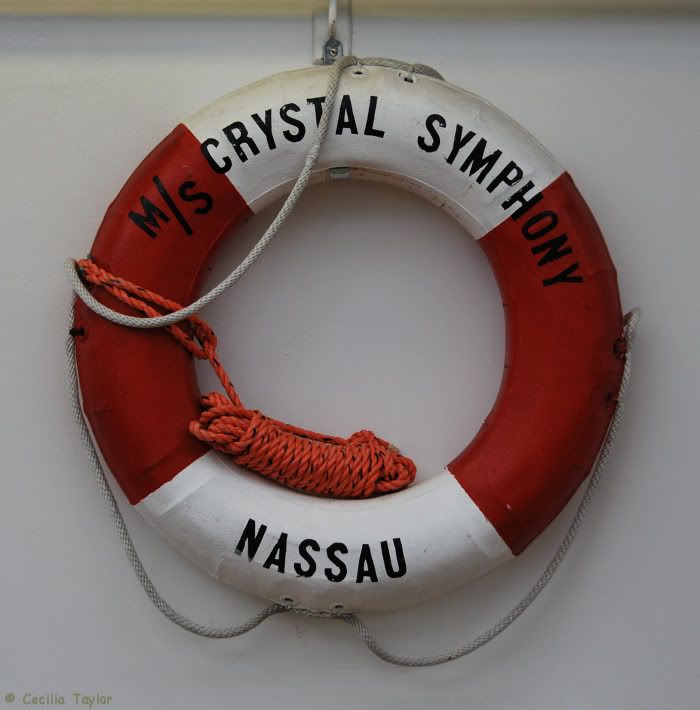 There are far too many photos from that memorable day to use within the context of a trip report, and restricting myself to a few to share in that way would be an impossible task. Moreover, I have to be realistic –the journey I have just taken will take me many weeks to write about, and 11 July was nearly at my journey's end . . .
I am also thinking that pakarang deserves a present NOW (even if it is so soon after his birthday!).
So I am going to post lots of photos of Crystal Symphony in this thread, with minimal comment from me. They really ought to be labelled of course – deck number, lounge name and so on. I am rather afraid of getting anything wrong in documenting such a special ship. I did try to keep a track of our whereabouts, even photographing those "you are here" signs, but was it "here" where we had just come from, or "here" where we were just going??? No careful note taking – too much excitement!!!
And so, pakarang and ehp, if you would like to contribute when time permits, feel free and encouraged to mail me. I will then immediately edit my posts to add this information. Crew team-effort!
[Note added later: ehp and pakarang did indeed kindly check that I had got things right, and have provided some additional information, now incorporated into these posts. Big thank you!]
You know, just occasionally the marketing and media folk get something exactly right. "The World's Most Beautiful Voyage" is one such phrase, describing hurtigruten. And now I can tell you that calling Crystal "The World's Best Large-Ship Cruise Line" is surely believable. Each day I spent in Copenhagen I took the convenient bus 26 to the cruise terminal to see which ships were around, and nothing I saw even began to compare with Crystal Symphony. OK, I have never been on a "conventional" cruise, only on Hurtigruten's working ships on the regular route, and their "explorer" itineraries on Fram, and although I love seeing and photographing cruise ships I never had any desire whatsoever to travel on them.
Am I still quite so sure I won't? What I will say is that if I ever go on a cruise I am sure it will be aboard a Crystal ship. Preferably Captain's beloved Symphony.