A closer look at a cluster of flowers at midnight:
An attempt at a really close look, with flash: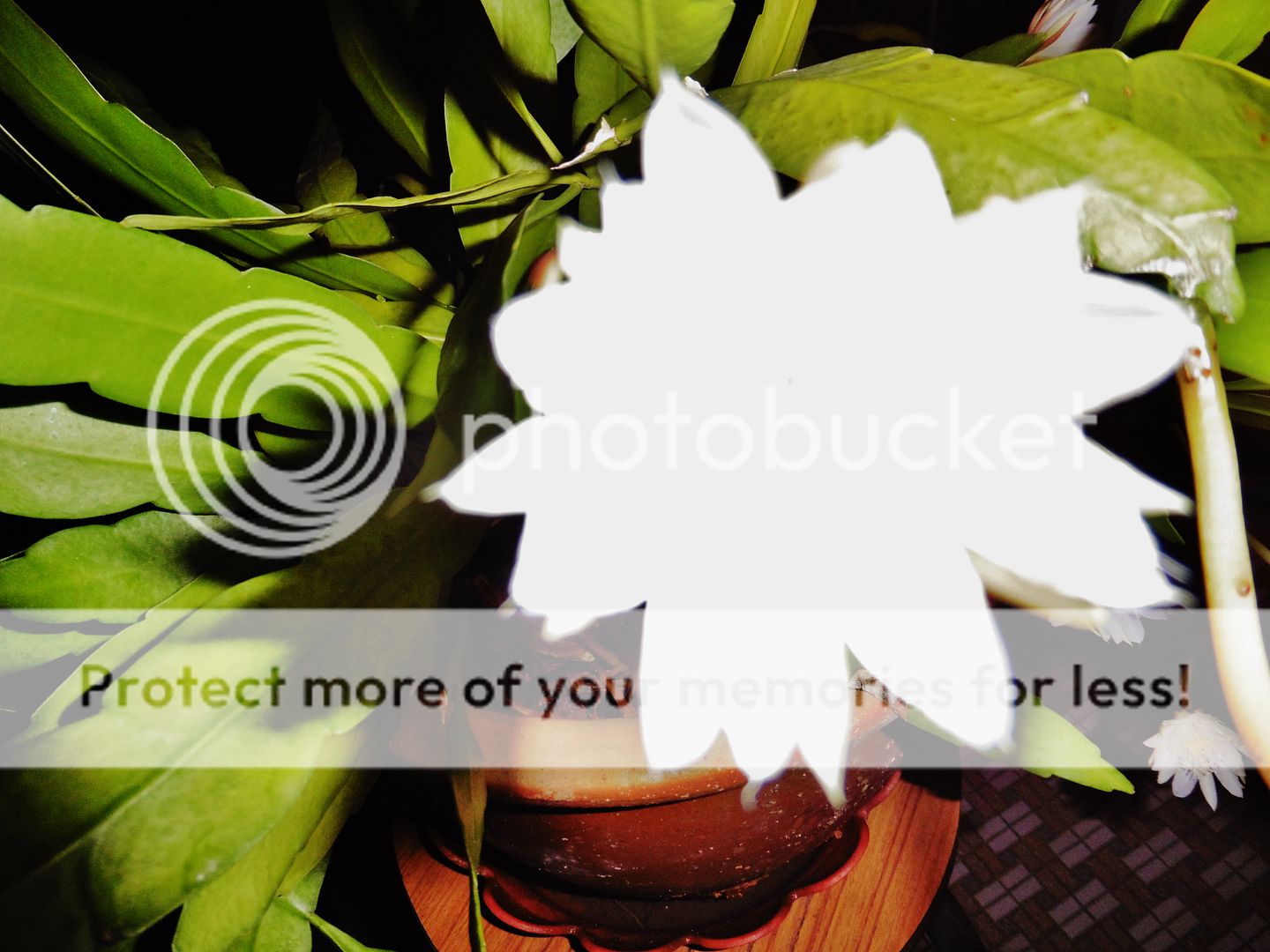 Too bright to see any details.
Another attempt, but without flash: (Using "Handheld Night shot", which take multi-shots and combine it into one picture)
Better, but not sharp, due to the flower moving in the breeze.
Zooming in on another flower:
Same result. It obviously take someone with more photographic skills (or with PS skills?) to get a good "image" here.