Greece
This is the first beer I had in Greece. It's quite good though the one I had from this bottle was pretty well skunked (something I'm finding very common with anything in a bottle). Most of the beers are all quite similar and are you generic medium lager. Perhaps close to Michelob with a very slightly heavier hop level.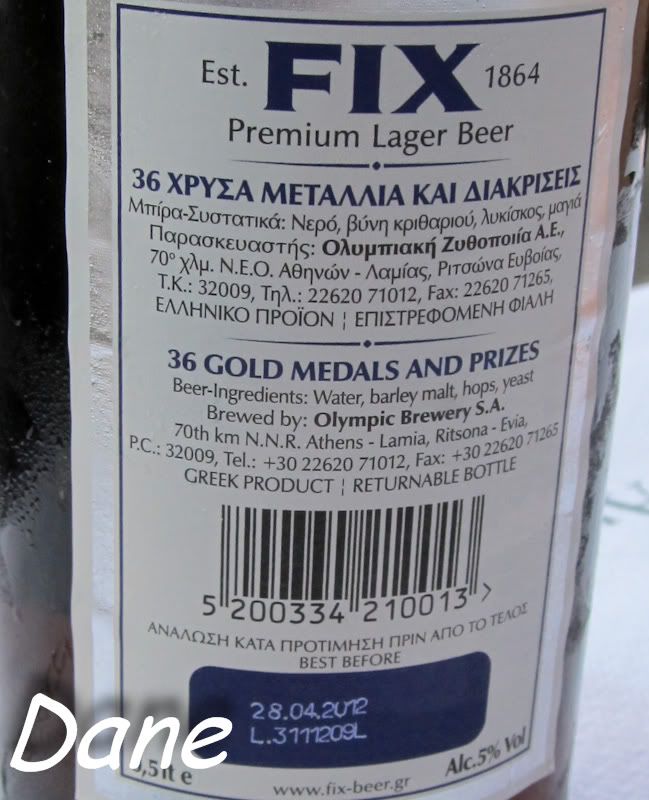 This was the only beer I had that was close to a craft brew. Wheat beers are not my favorite but after nothing but generic lagers I had to give it a try. So far it's the only beer in a bottle that I've had that has not been skunked. I don't know if it's because of the light hopping or better storage away from light. But, it had a good, full wheat flavor and nice level of haze putting it in the premium category.
I had a lot of this beer around town. It was commonly available and reasonably priced. And, when purchased in a can lacked the dreaded green bottle skunking. It is interesting to read the ingredients and see that they add maltose. Still and pretty good all round, medium lager which seems to be the style here.