totally forgotten this thread trip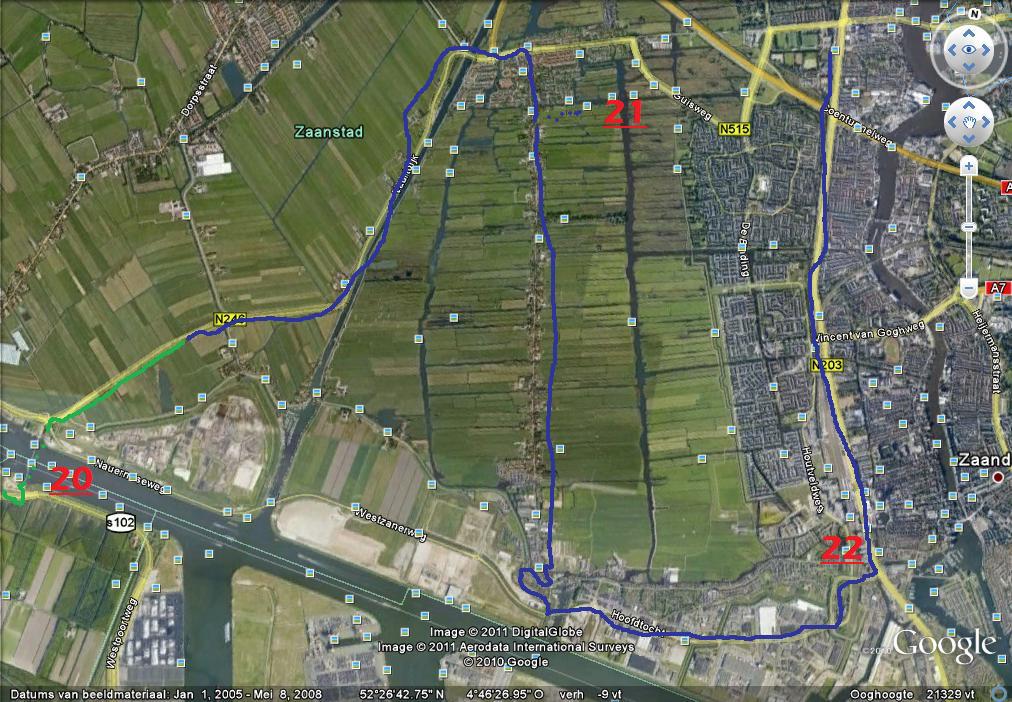 after crossing the canal we drove forther onto the bleu line,through a part of the polder to zaanstad.
don't know the road there so it was surching for me too.
finally we see one,stept out of the car,walked trhough somebody 's garden, (it was allowed,thee where signs for that and a walking path,and we havn'd been shot)
walk through the sheepshit (the bleu dott line) on the meadow to the mill at nr.21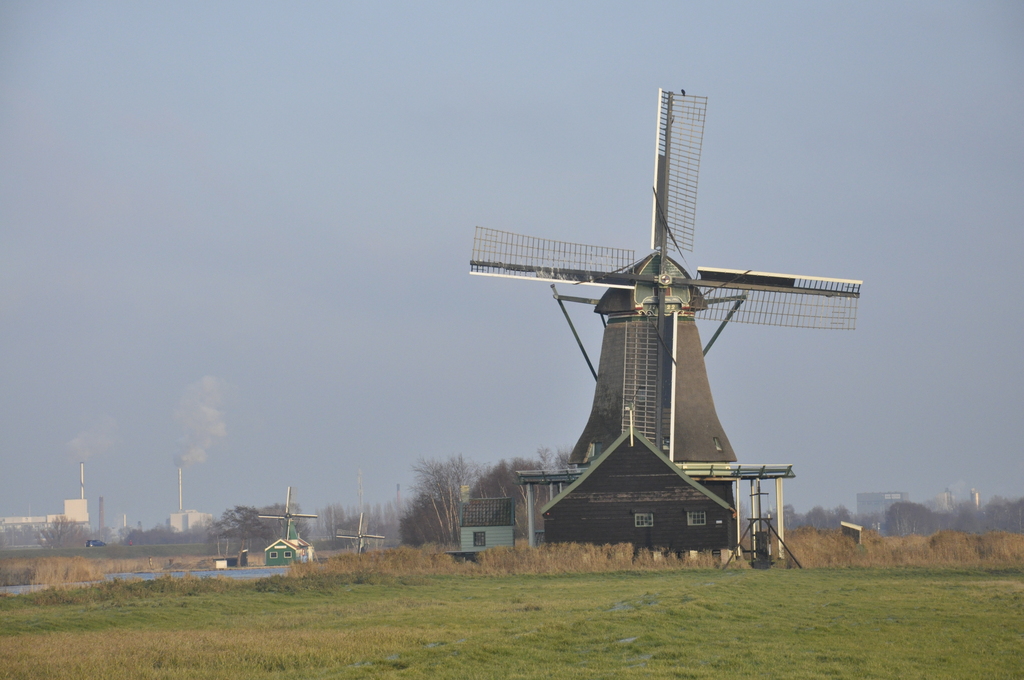 back in the car didn'd know where i was so just followed the road that brought us back to the canal.
over the industrial area to zaandam,where at nr. 22 is the Hq of Albert Heijn grossery stores the ahold company also in usa they have shops
just above 22 on the other side of the line you can see this hotel (where we didn't stopt) so a lend image from jelle ursem.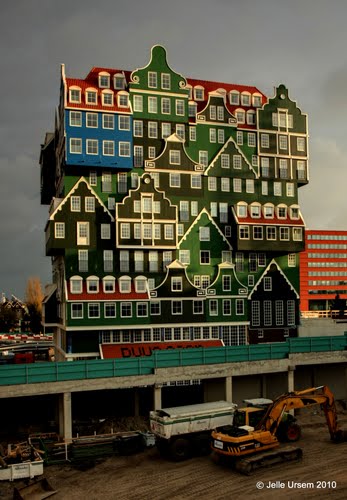 a big building with Zaanstadse houses on the facade.the inside is just as a normal.
look at the windows,they are al at the same level.