Every second year a farmer and his family at island Aspøya south of Kristiansund open up the Drage farm and offer the farm fields for exhibition of all sorts of veteran vehicles and engines.
Last time was 2015, so it was time again for a new event.
Sadly for the military enthusiasts, this was the same weekend as several confirmations in families around the area, and a couple of the guys in the historic military vehicles society were away for a national meeting.
Anyway, we managed four cars from Kristiansund this time and one Volvo owned by the farmer.
Here we go, and start with the farms main entrance for participating cars and public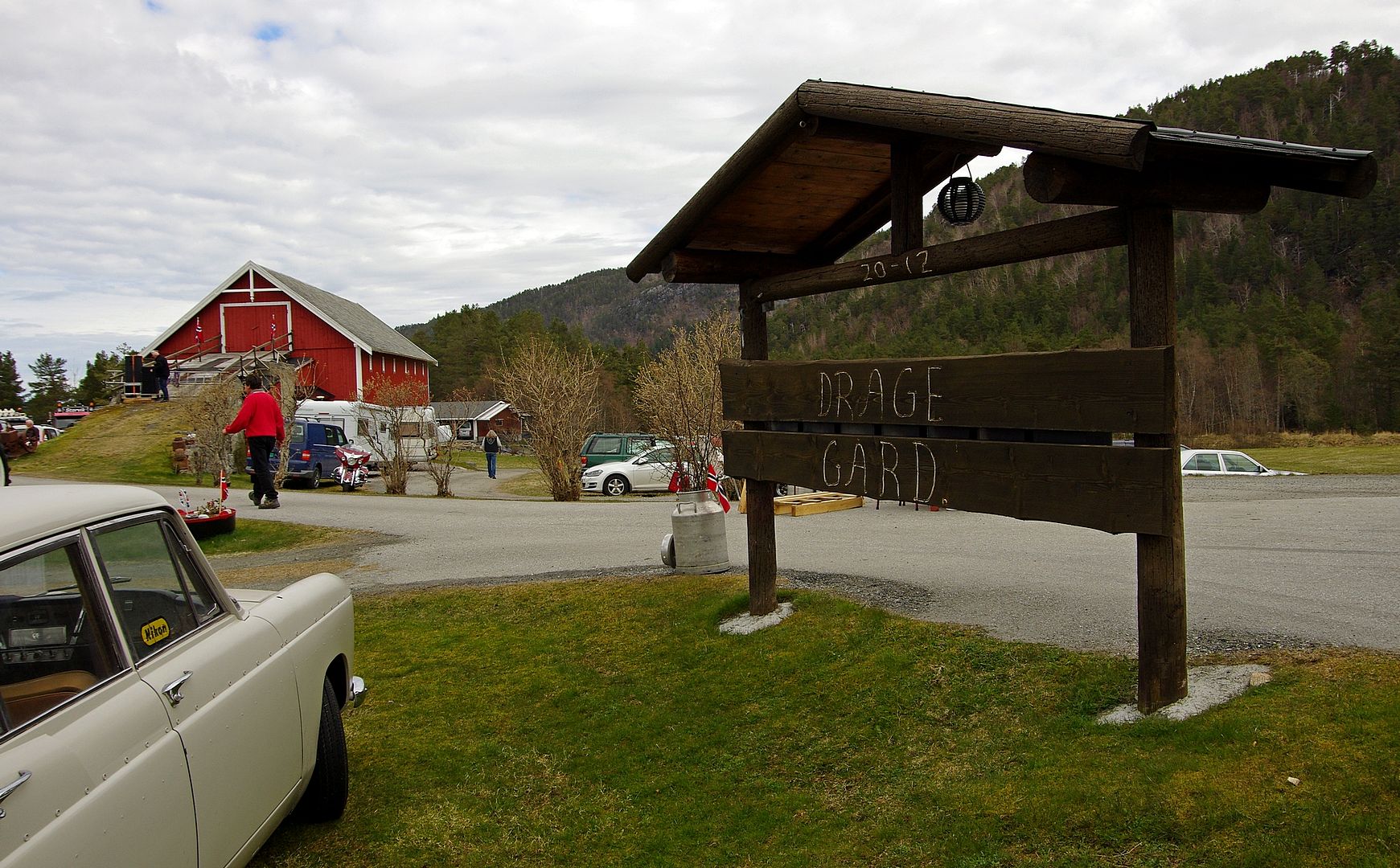 The area as you enter the gate
Live music, playing 1950s and 1960 pop/rock
Opel Rekord
Opel Rekord mod. 1963
Opel Olympia