The local American Car Club in Kristiansund is the main organisation behind two large events per year in this city: The Car- and Motorcycle Day in the spring and The Car Day in the fall.
The Car Day (Bilens Dag) was yesterday in very bad weather.
Anyway, we in the historic military vehicle club came with 11 cars, three trailers, a tent, a campfire and equipment on display.
Some of us met at Esso fuelstation to drive to the arrangement in a convoy
Some came early to make a campsite for us and lit the fire to boil coffee in the cold weather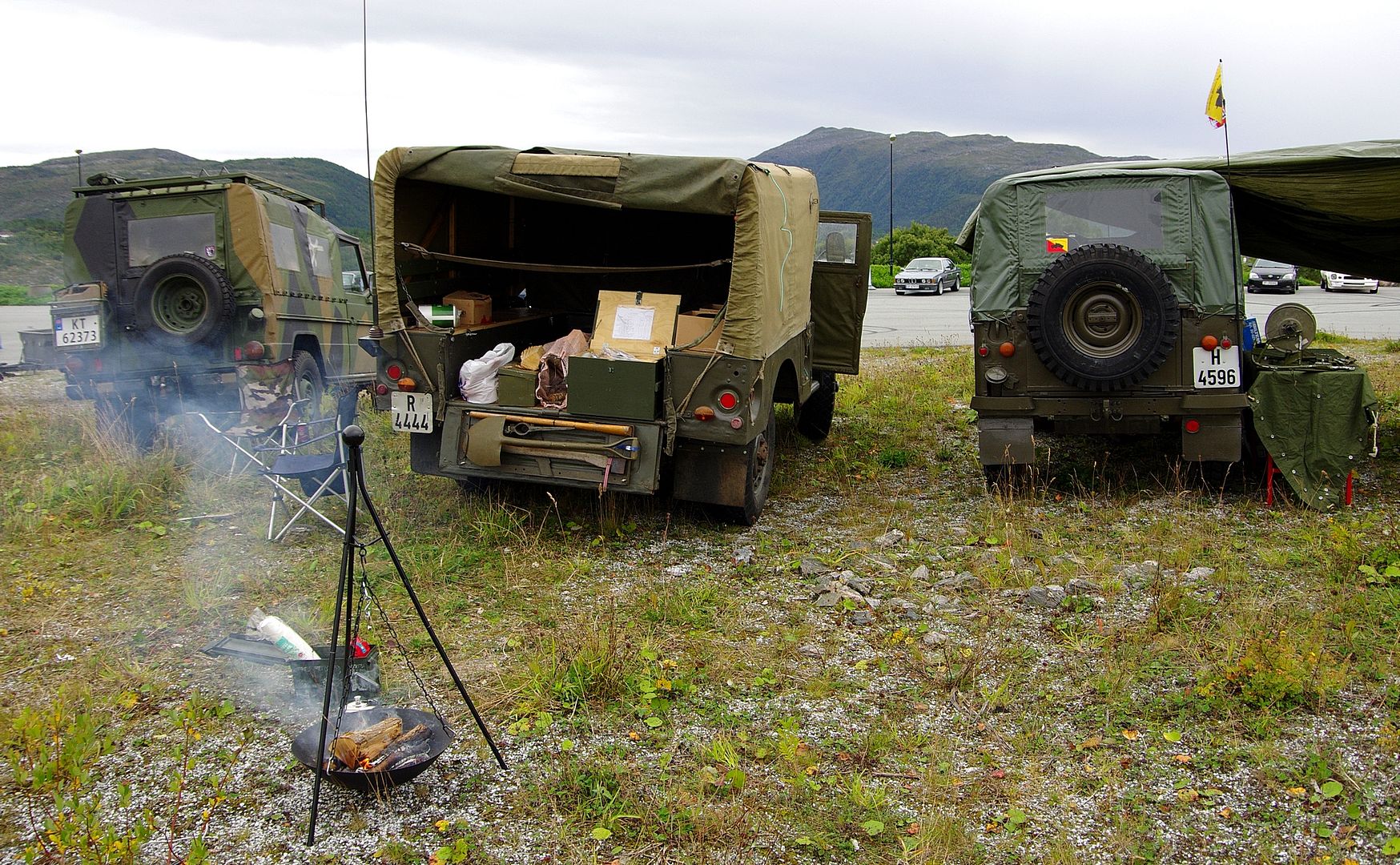 This year we called our exhibition "Camp Soaking Wet"
The owner of the car next to me wanted to display communication equipment, and needed help to cover it from the weather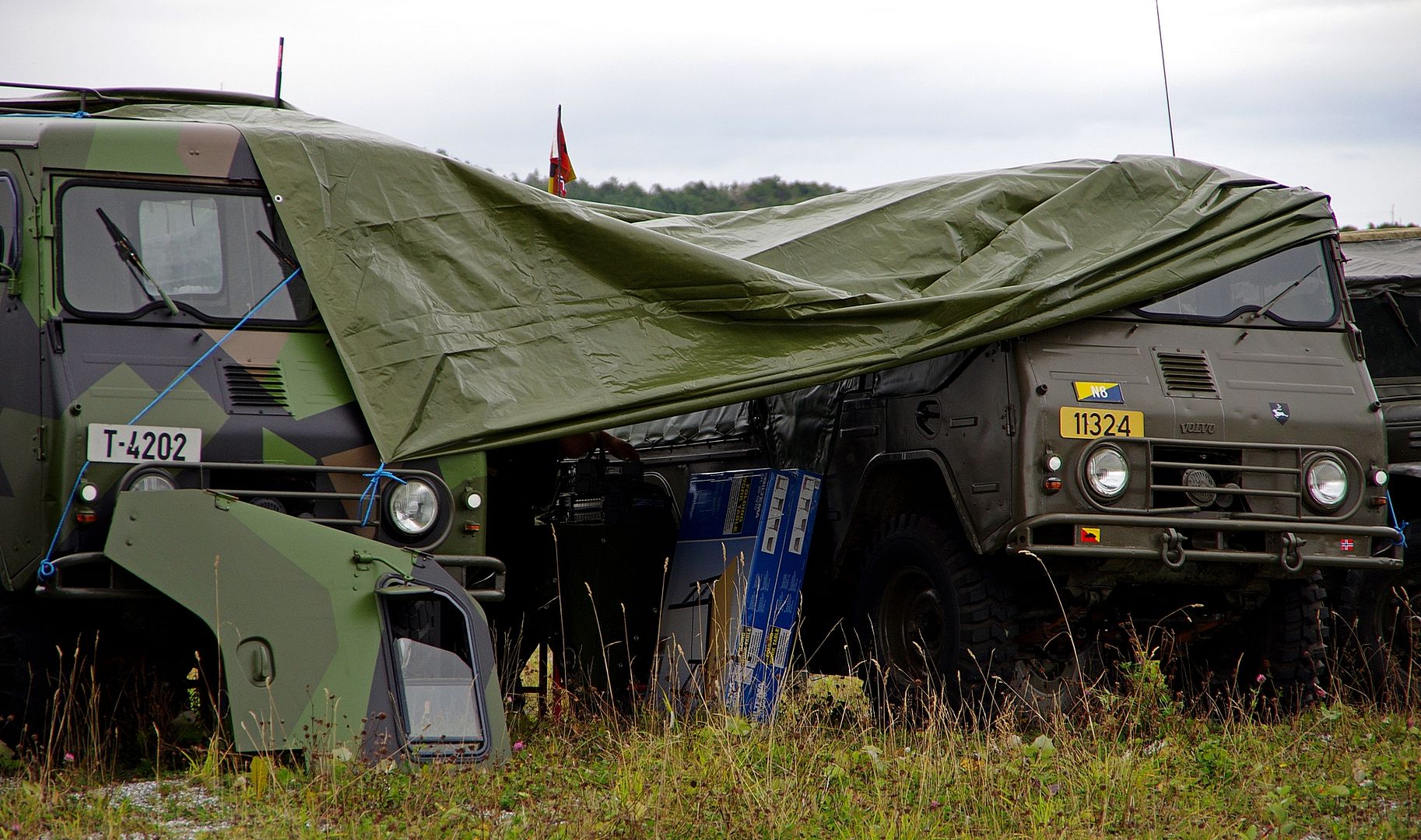 A model 1970 Ford MUTT from the Vietnam war
The camp just before the weather rolled in from south west
Warm coffee in cold weather always bring a smile to the face of a soldier