Does anyone know what the sport tractorpulling is?
its been played in many countries but Holland is by far the most tractorpulling country.
There is a ground (the grass layer is removed from it first) plotted a path of 10 meters wide and 100 meters long. Then the tractors, in turn, try to get as far as possible to come on this track. to make it difficult, a "cart" is to tractor attached. We call it the towcart. This towcart is set so that as you traveled a greater distance the resistance will be increasing. If the towcart is adjusted so that no tractor takes 100 meters, then the largest distance,is the winning distance. but if there are more tractors that pull the 100 meters (full pull) there will be another run with a heavier towcart to see who the winner is.
this game is played in many classes here an explanation:
pro-stock: these are tractors with an standard but reved op engine that runs on diesel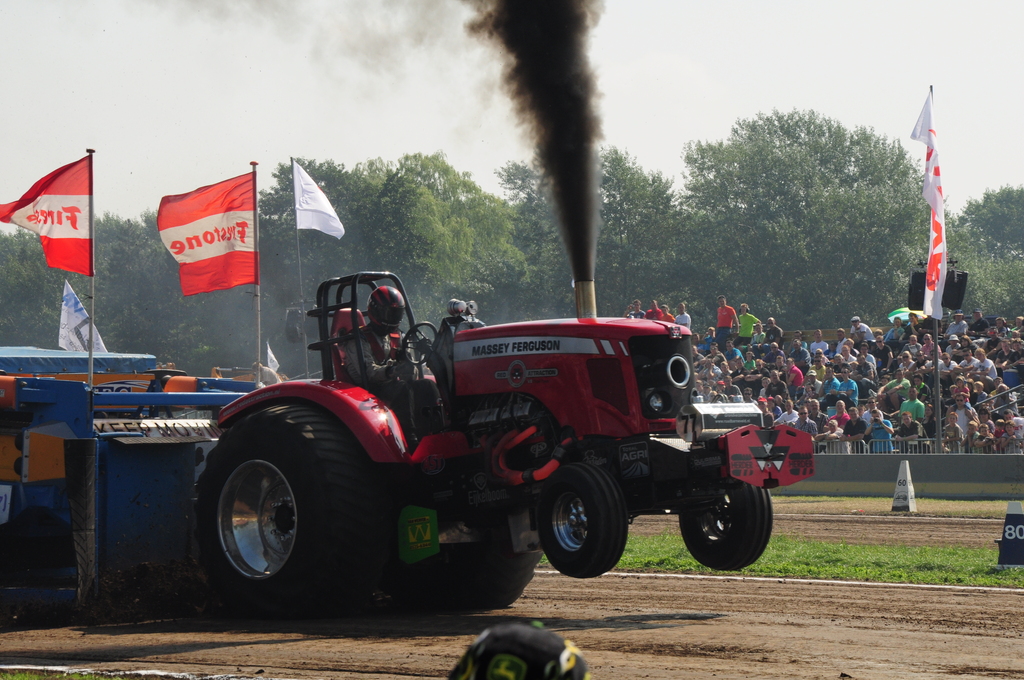 the 950 kg modified: you can build your tractor how you like it but it must weight 950kg and there are engines on it (v8,v12's,turbines) that runs in methanol.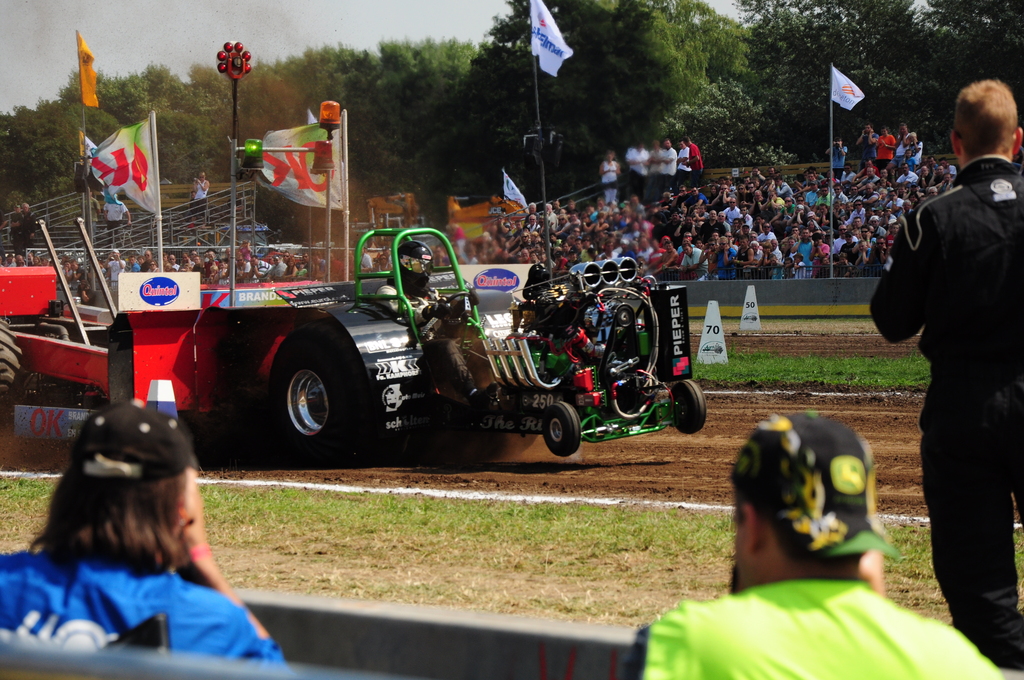 Twowheel drive: these have also methanol engines (mostly v8's) but they must look like a car.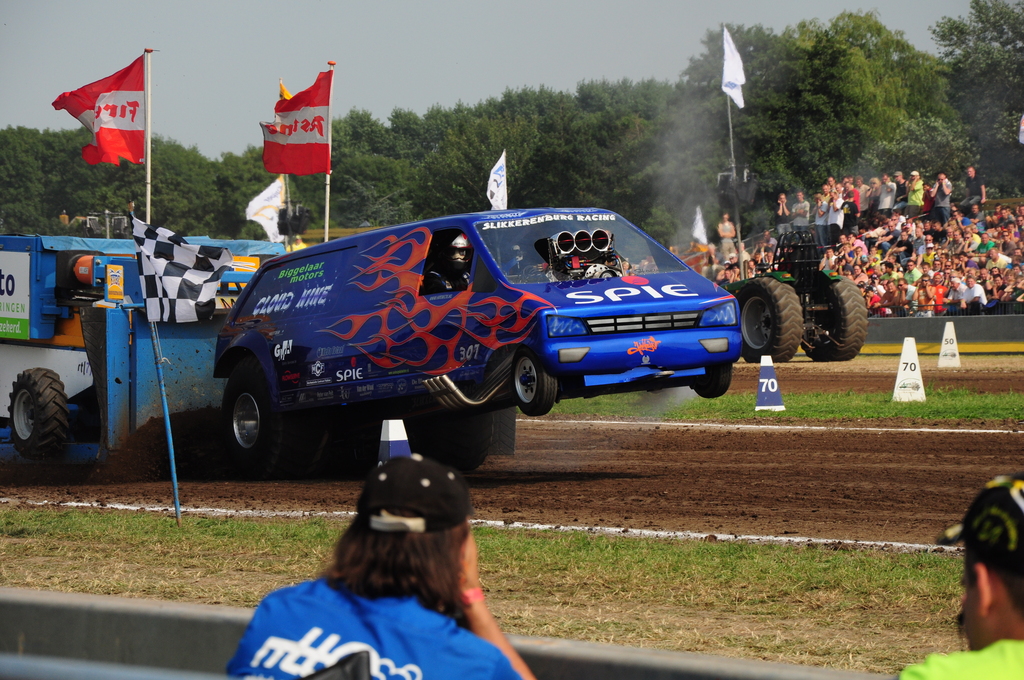 superstocks: these look the same as the pro-stocks but these engines are heavy reved up and run on methanol.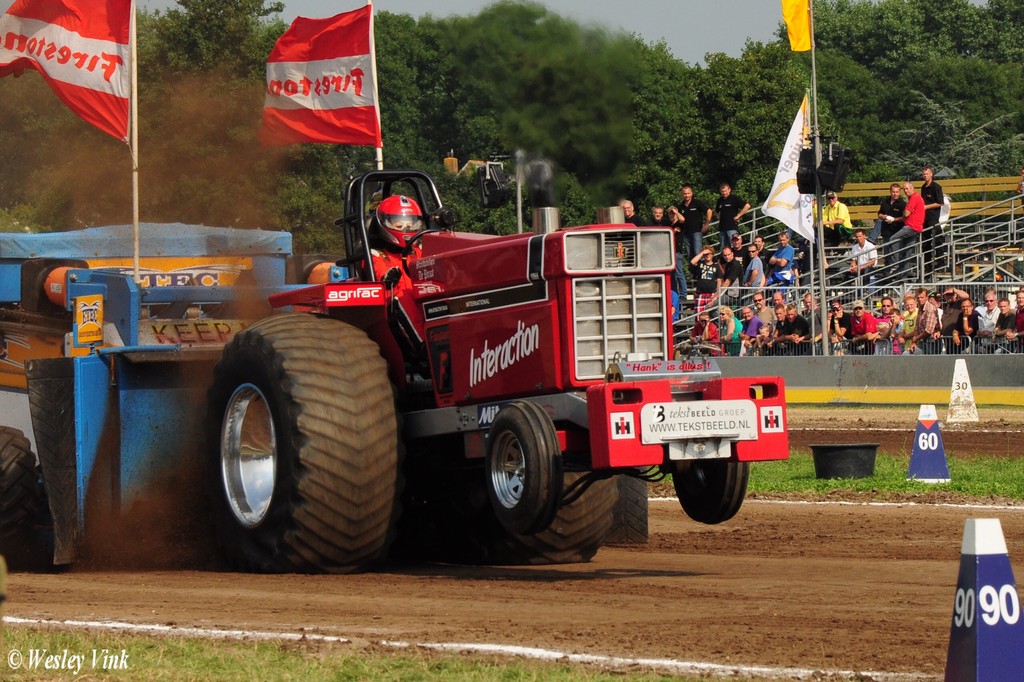 I'm fan of this tractor because this is the driver: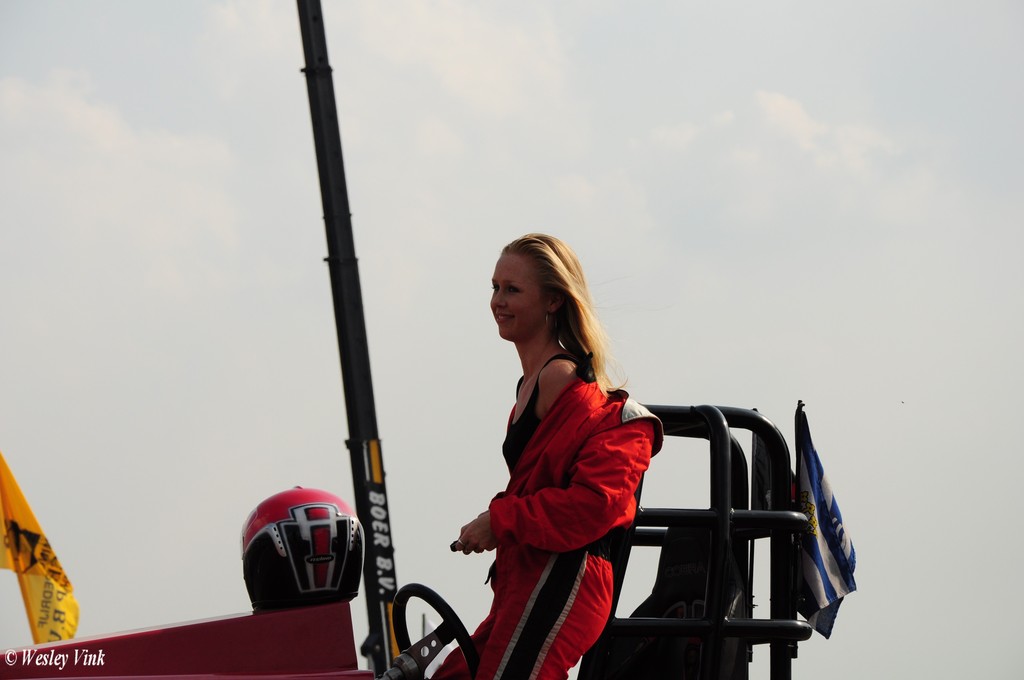 3500 & 4500 kg modified: this is like the 950 kg but they are much bigger because they can weigh more but these weights have seperate competitions but there are teams that drives both competitions like the ´Popeye´
here it drives the 3500 kg competition: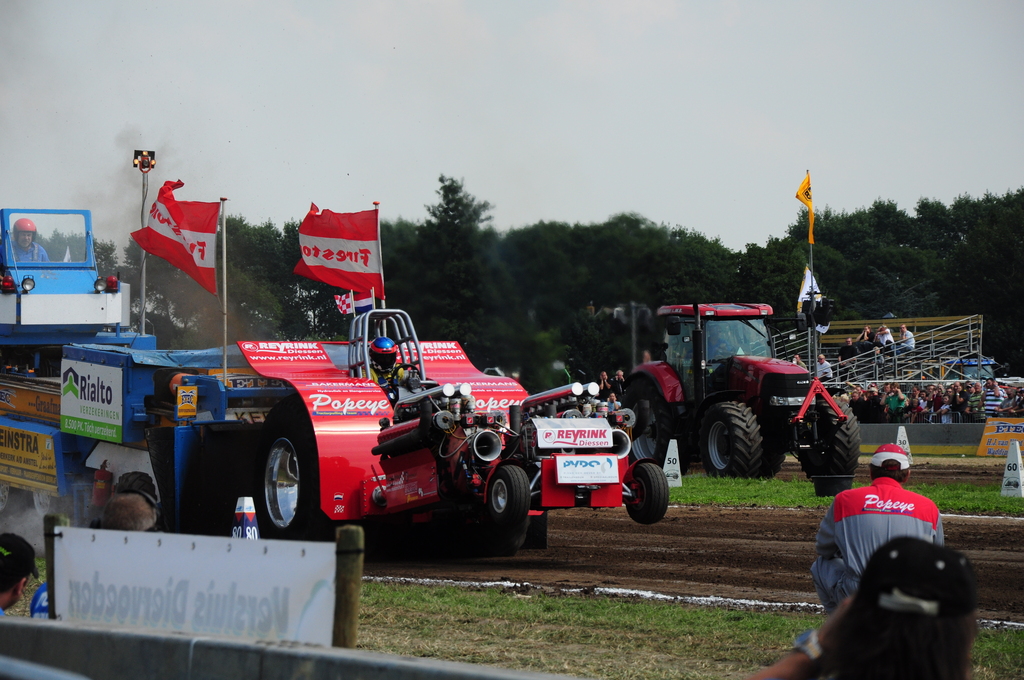 you see he has 2 engines (v12 allisons from a worldwar 2 plane)
because he weights 3500 kg with these engines
but in the next competition (4500 kg) he has 3 engines because he can weigh more (4500 kg).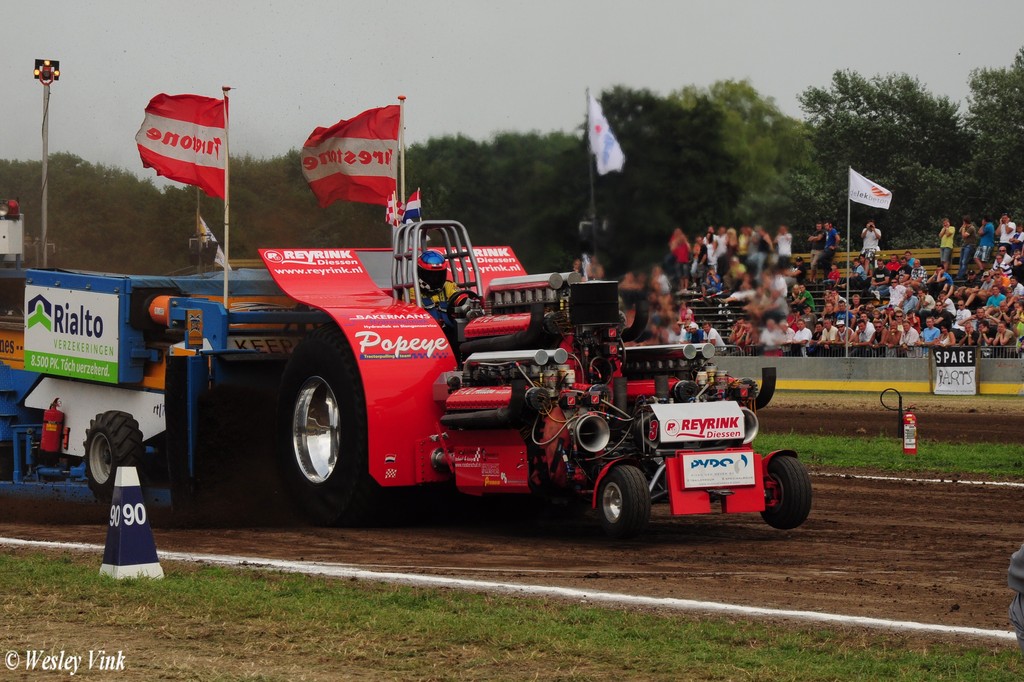 I'm fan of Popeye for years sadly the old driver lost in 2007 his life during a crash with this tractor when the weight of the towcart fell above him when he hit the brakes at the 100 mtrs line but the weight is never suposed to be fall on the driver but they never find out how the weight ever could fall out of the cart.
so his son rebuild the tractor and is competing again.
the game where i was yesterday was in Meerkerk thats the only time its in my neighbourhood.
if anyone wants to see more pictures just shout because i'd made more than 300.
thanks for your attention,
wesley