A couple of weeks later than usual, INVK met for their spring 'kick-off' at Sunndalsøra, and as usual..., I was there with my PENTAX and fully loaded batteries :-)
In Kristiansund we had not so good weather conditions, an as I made a stop to capture a lighter condition over Tingvoll as seen from Road 70 near the floating bridge, I had higher hopes for much better weather in Sunndal.

At Ålvundfossen I took a picture out Ålvundfjord, looking towards Vågbø and Tingvoll from the other side, so to speak
View from the exhibition area at Trædal towards Sunndalsøra and the fjord. Hydro Aluminium to the right.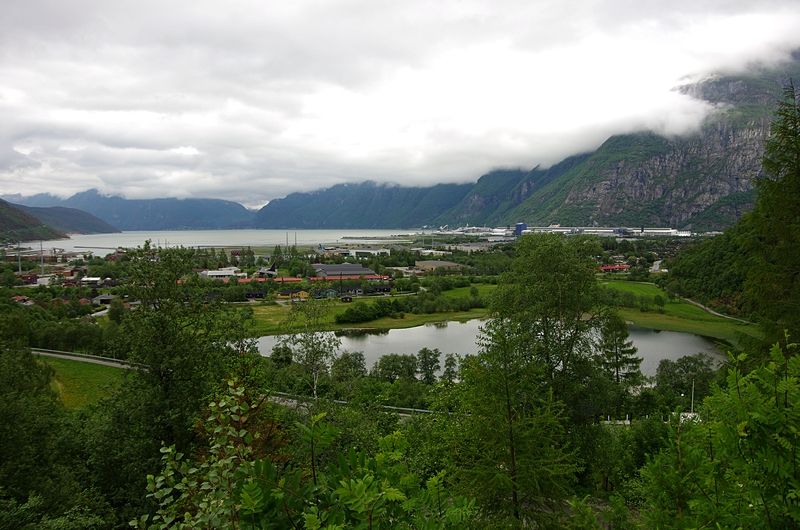 Then there was time for some car pictures! The Vårtreff 2014 (Spring Meet) started 10:00 in the morning with the cars gathering at the old Øra school for the public to see. Then they had a 'rebusløp' (some sort of a race with questionare) collecting points for the later handling out of pocals and diplomas.
For the locals and others knowing of the area, they usually have their coffee break and waffles at Holseidet, a large roadrest area half way down the valley.
Where I find it best to take pictures, is at the final post, post #6 of the questionare, and where they all comes in for dinner and evening party at Trædal Turisthotell.
What happens here is that they all walk down to the foodtent, and leave their cars alone for me to photograph. I mean, there's only me and the cars there...., could a photographer ask for more??
Usually when these things happen, you can't see the cars for the crowd, let alone take any nice pictures (if you don't love to picture humans that is).
Volvo 121 Amazon mod. 1969