Nidelven Båtræs
Nidelva, although not as mighty as the Mississippi, is an important part of Trondheim.
Today was the day for the annual Boat Race for children.
Home made craft of different shapes and colours participate.
The race has just begun, started from the bridge in the background.
One competitor eagerly waiting for his boat to pass.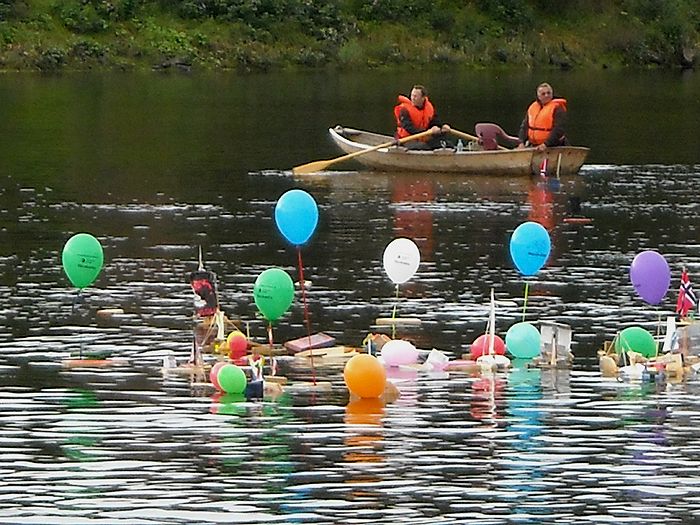 With a light breeze from behind, baloons act as sails.
A couple of the boats: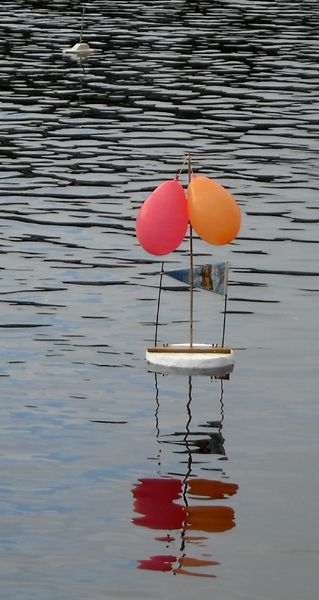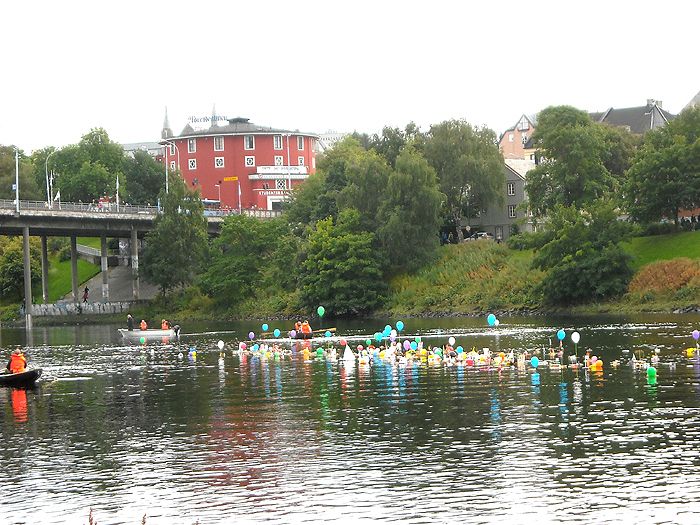 Half way through, and the main armada seems to be somewhat entangled.
Approaching the finish line.
And here my batteries went flat.
The coming Saturday is the date for another competiton.
Crossing the river in bathtubs, or rafts.
In the last category, the winner will be the most elaborate one to make it across.