Moving House part 2
The second attempt at moving the first house succeeded.
A larger crane has been brought in from Belgium, and did the lifting job.
The trip has just started: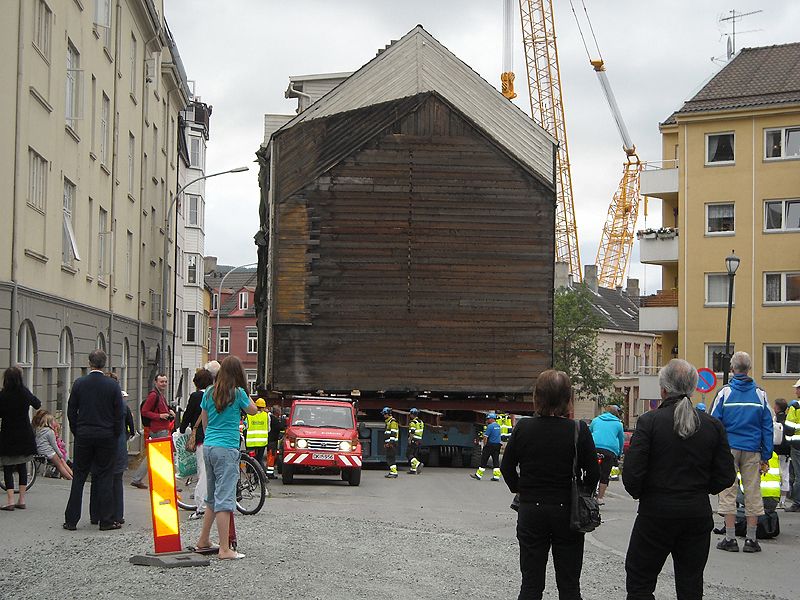 Passing by the sports field where I first thought would be the storage place:
Some narrow spots en route, and tree branches had to be cut:
A 90 degree turn into the storage place:
The backside of the building:
Foundations for it's temporary home:
The final turn: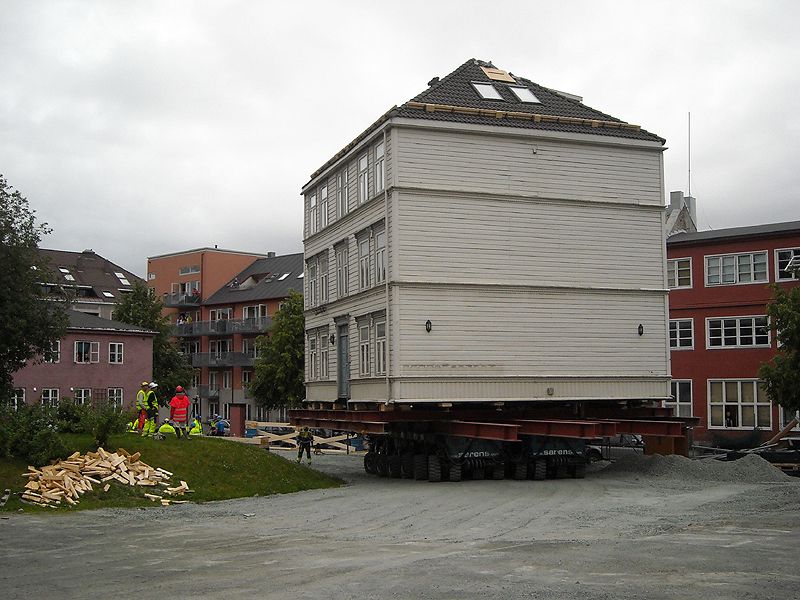 The new home for the next couple oy years: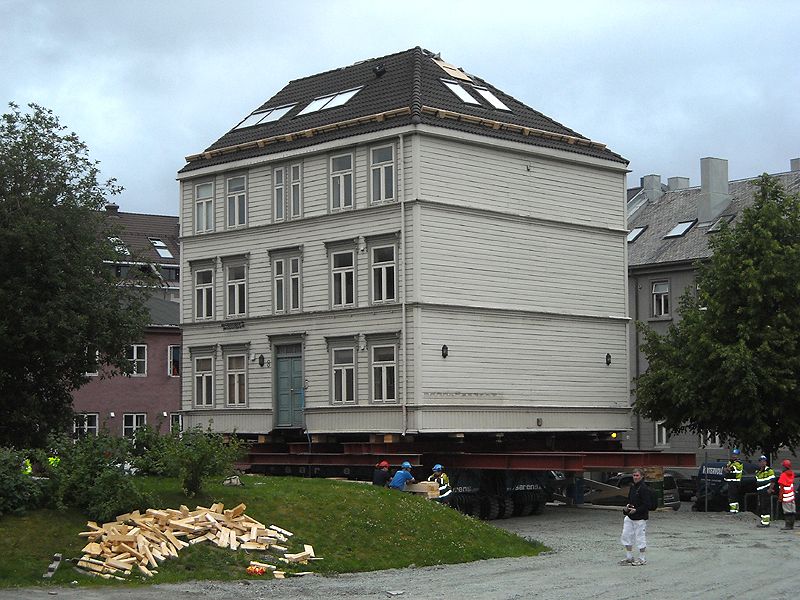 The whole move lasted about one hour, including stops for adjustments.