Hello all,
I went on a cruise through the North-Atlantic in June and we were lucky enough to go ashore in Jan Mayen .. I thought I could post a few pictures here.
As I understood, it is not unusual that ships can't land there because of unfavourable weather conditions.
Unluckily, there was much fog, so we could not see the volcano (actually we missed the very few sunny days of the year by a couple of days only! ..)
It was a nice/weird feeling to be on that remote island and imagine the life of the 18 Norwegians leaving there at the weather station.
First view of the island: ... MV Ortelius stops after two full days at sea. But where is the island ??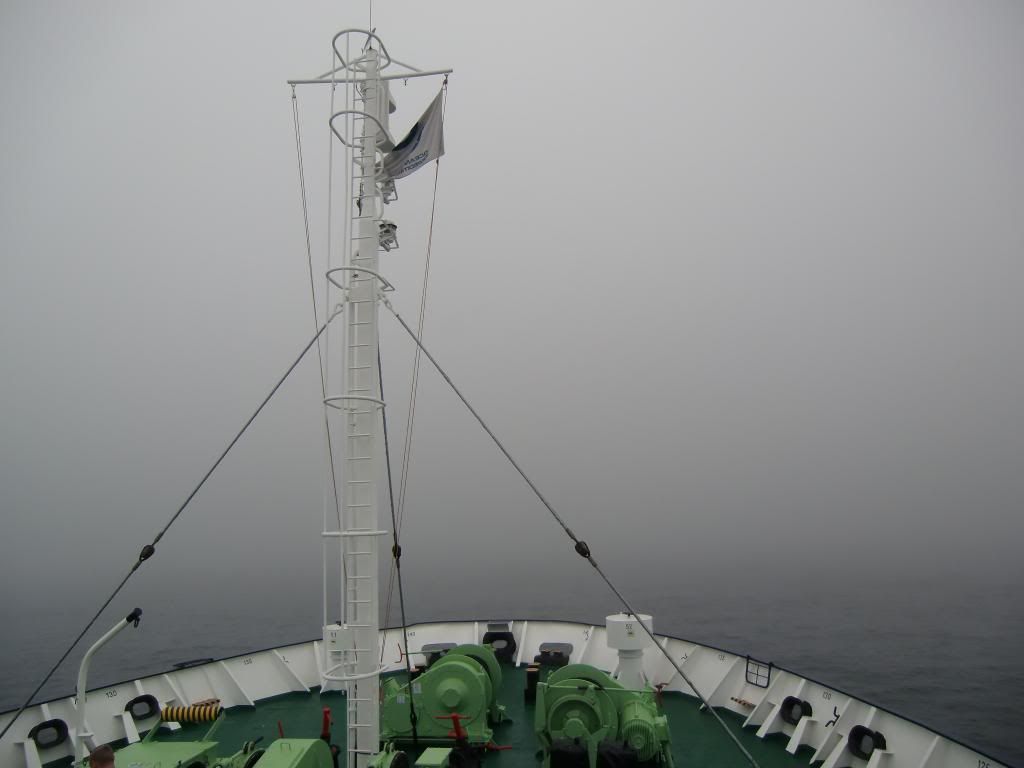 Then we board the zodiacs, have a ride in the mist, and then ...