Re: Walking Bjerkestrand (Kristiansund/Frei)
For you who have followed this thread a while, you might have seen a special pictogram on the rocks down by the fjord near Viken farm, the white seagull.
Therefore, I
had
to bring 'Seagull' to this spot, as her trip would not be complete.
So, here's my image of our 'Seagull' taking picture of the stone seagull...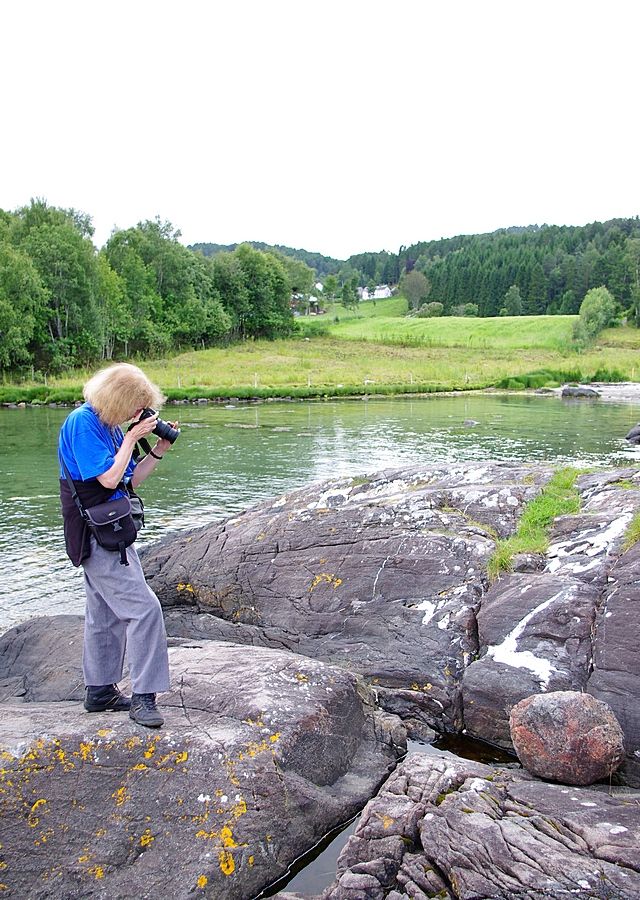 Then we walked along the seaside, and suddenly I spottet a rock reminding me of a planet. Then I started to think about the space shuttle "Atlantis" being up there among the stars for the very last time, one thought cought the other...., and you know me; I just had to take this stones picture
A drying out pond with bright green seagrass. First I took a picture straight ahead, making this green pond run vertical in the frame. Not interesting at all.
Then I remembered what photographer Tom Ang of Singapore told me (via tv), to try and move around if possible to make maximum out of a motif.
Well, I moved about 50-80 centimeters to the left, and I belive the green running diagonally makes this image more interesting at once...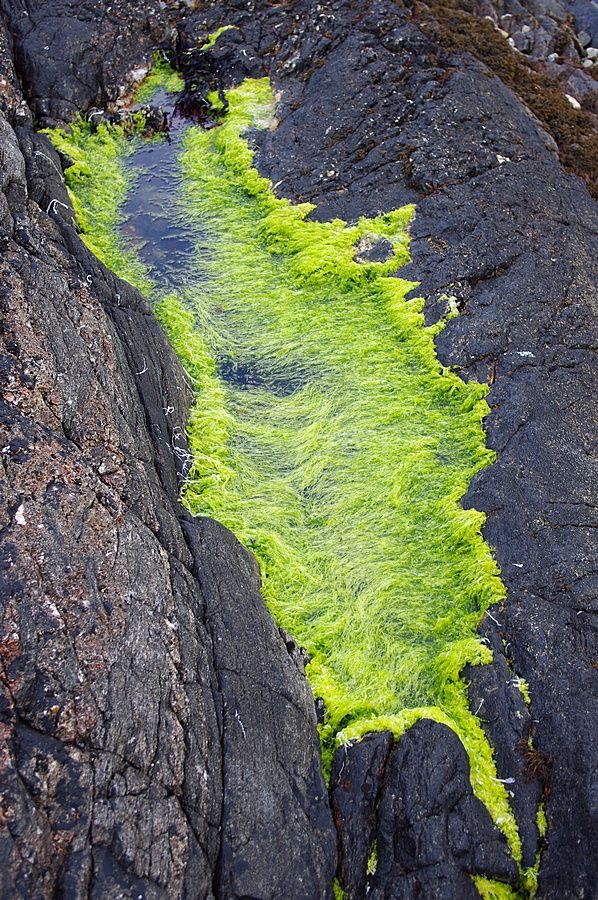 Then finally, before driving the few meters up to my house from Viken farm, I found these fungus on an old cut down treetrunk.
Now we all have to wait for 'Seagull's images from her visit. I'm so excited!
(Must get ready now, because I'm meeting my guest for dinner tonight. Think I'll go for the good classic Kristiansund bacalao, but we'll see
).