Now, you've all seen my images from Viken Gård (Viken Farm) at Bjerkestrand taken this autumn.
Today, it was about time to take the walk down to the farm again, and take some winter images.
Some of the images are the same (I guess you'll recognize the positions and motives anyway) and I also made a walk down to some boathouses by the seaside.
These boathouses stand at the same spot where the viking king Haakon Den Gode moored and docked his ships in the 900s.
King Haakon Den Gode had his base and farm at Bjerkestrand when he ended up in a fight at Rastarkalv with Eirik Blodøks' sons in 955.
Well enough history for now, over to the 81 images from today, starting at my house at 1300 hours...., and ending at the very same spot two hours later.
Sit back and enjoy! (Hopefully)
Big S say 'Hello!'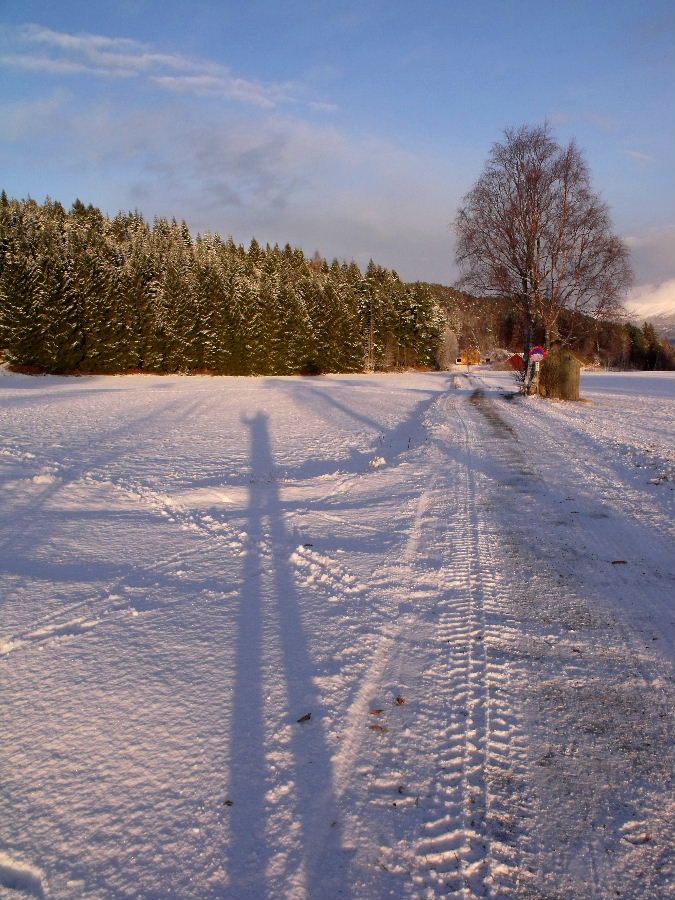 Somehow, the snow managed to fall in the woods but not outside, on the edges...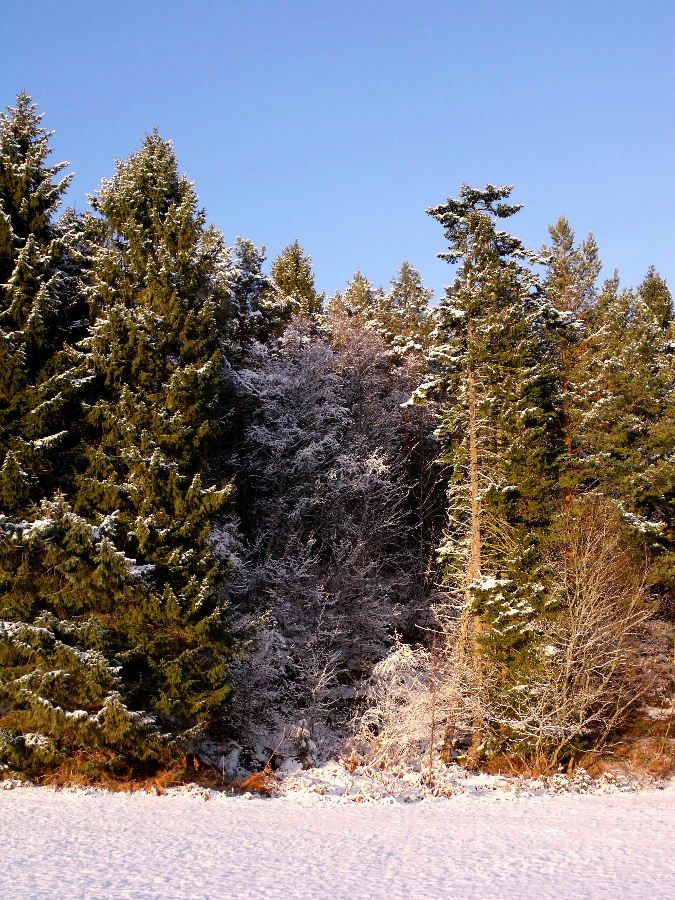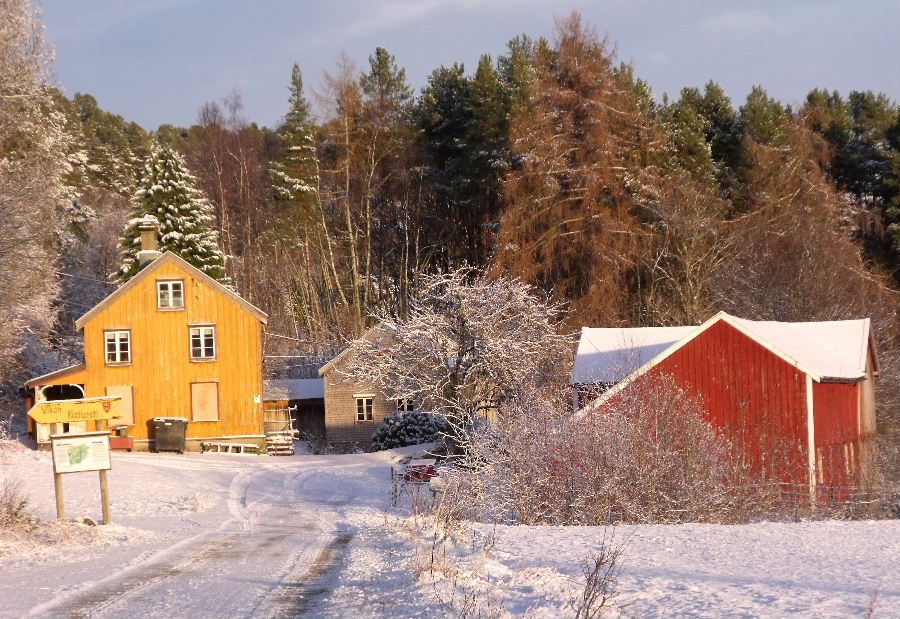 The branches on these five huge trees looked like open crocodile jaws