Re: This is Ålesund
I also this time found a decoration high up on a wall. Not sure what this is a logo for...
Near this statue I met that old guy from London. he admired the seagull on top, but mostly enjoyed looking at them when they soared with wings spread at max. Maybe he was an ex. pilot or something. Although we talked for a while, I forgot to ask.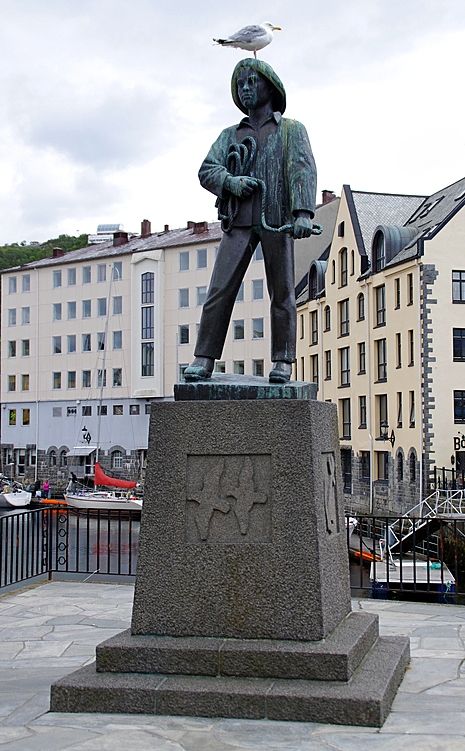 It seemed like the sun lighted up the main mast of CP from below.
Børsen, an impressive building
Took a picture of the Apotekertorget (Farmacy Square) before I drove away