It has been very hot lately. Several years ago we got rid of the pool and my wife was really missing the pool. I had spent all Friday out in the heat and was in a very bad mood. Saturday I got up early to mow the lawn and was soaking wet by the time I finished. My wife said get cleaned-up and pack a bag. We drove about an hour away and checked into a hotel with a nice pool. It's largely a business conference center and golf resort. Being the weekend there was no business and with the heat there were very few golfers so they had inexpensive room rates.
This was the view from room 1108 at Grandview Resort. The first and tenth fairways were straight out our window and the driving range was a bit to the left.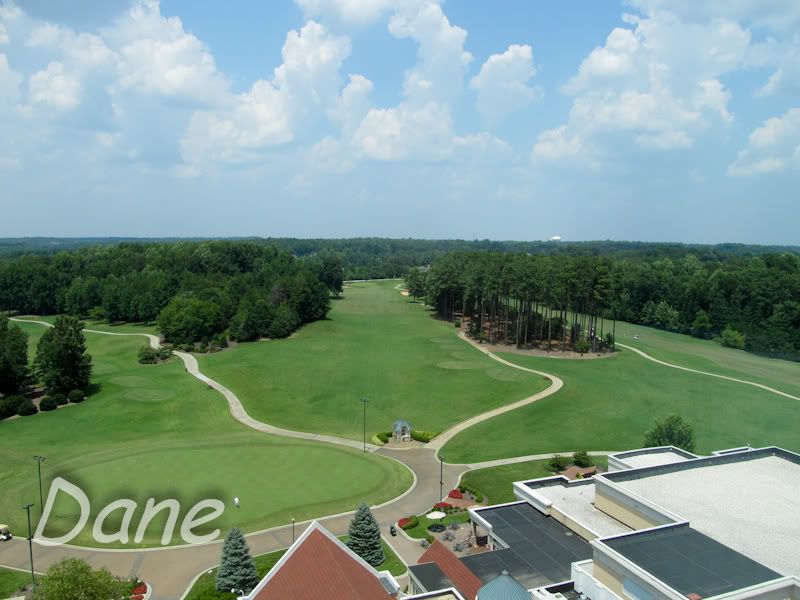 I walked down near the driving range to look back at our room.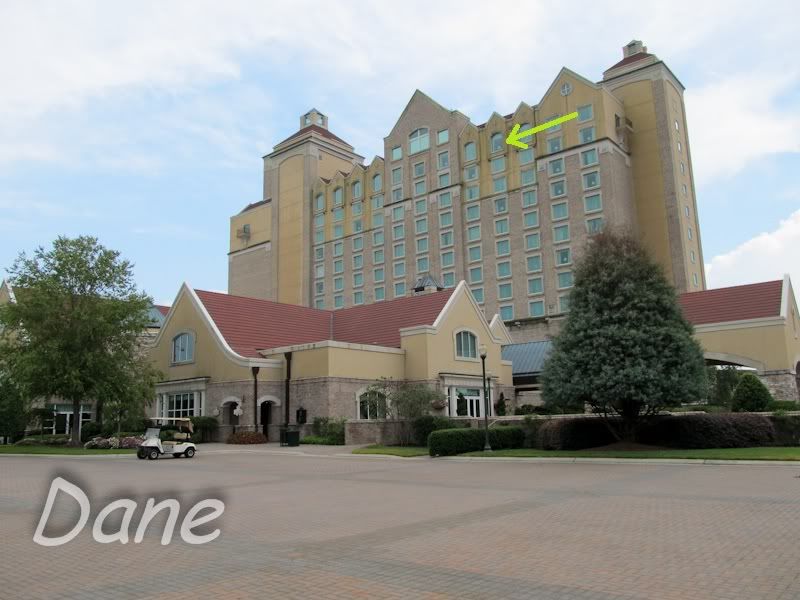 Early this morning I got up and walked around the grounds to take some pictures and explore the gardens. I got back to the room at 9am and every bit of clothing was soaking wet from sweat. There is nothing like summer in the southern USA. Hot and humid. You sweat and it does not evaporate. You walk around feeling like a baby with a wet diaper.