Hotel Miramar, Havelock Road, Singapore.
Room 723
This is the hotel used by the travel company I book through for Formula 1 Motor racing trips.
Although a little way from the downtown street circuit, it is, I imagine, cheaper than the hotels in that area during the race weekend. The hotel staff made us immediately feel at home with not only welcome drinks but also delicious buffet snacks, so we did not need to head out that first evening after the long flight. I liked how the staff stayed around to answer any questions about the city we might have, and of course it was also an opportunity to meet and chat with others in our party.
The hotel is conveniently situated for pleasant strolls along the riverside, and Chinatown is close by.
Just arrived in the Singapore rush hour traffic when I took my first hotel room view.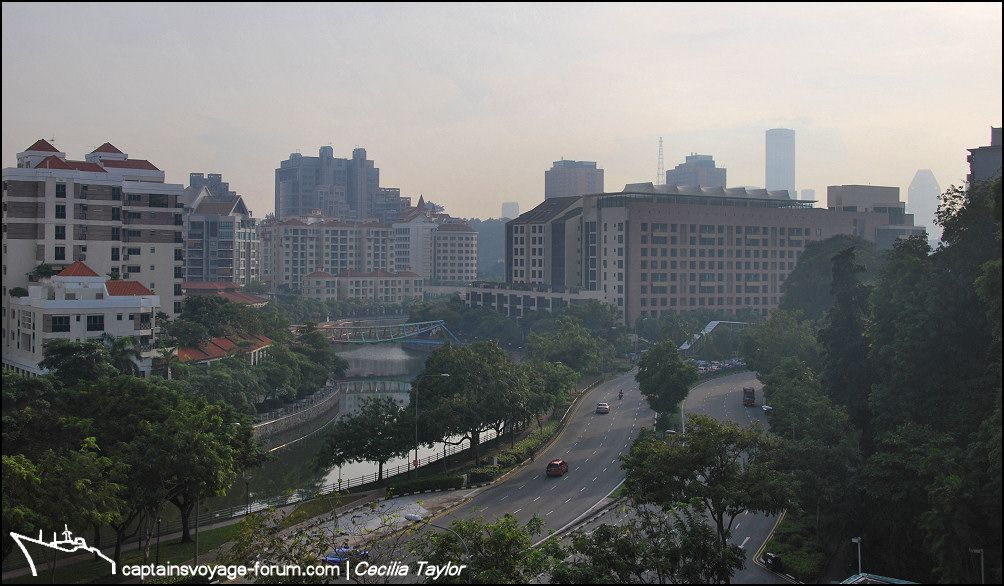 A quieter scene the following morning.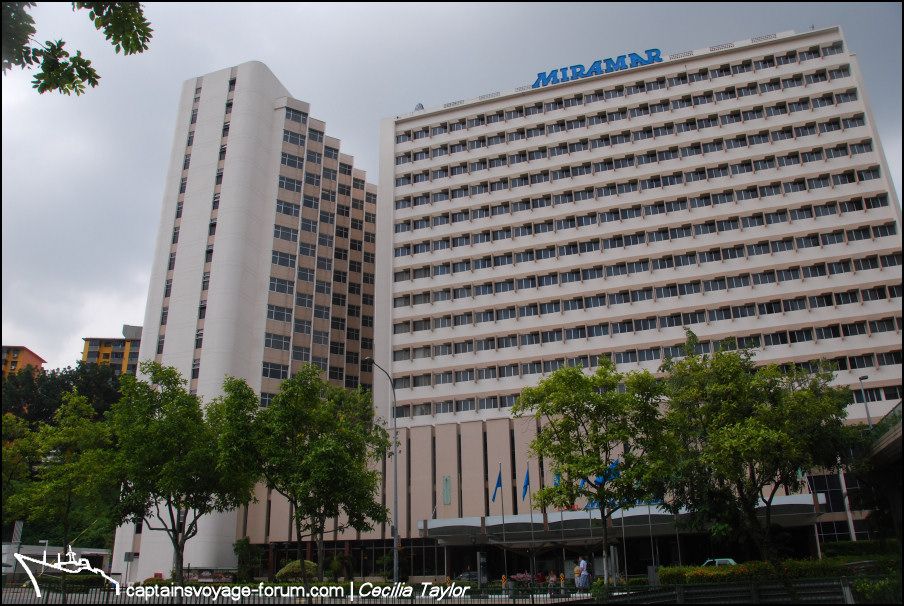 View of the hotel. Room 723 is in the block on the left, and the window on its left side, so not actually visible in this photo.