I'd mentioned this Edinburgh restaurant, Leven's (it's situated on Leven Street), in another thread – actually when commenting on my "skyscape" photos, after having taken the sky against a glass chandelier from inside this modern and stylish restaurant.
It serves Thai fusion cuisine! Their food is an amazing quirky imaginative blend of Thai with western influences, beautifully presented, and at times verging on "fine-dining" though at an affordable price. Special deals for lunchtime and pre-theatre hours.
Appropriately after having mentioned both prawns and umberellas in the skyscape thread, let me show you my absolutely favourite starter from Leven's a la carte menu – Umberella Prawn!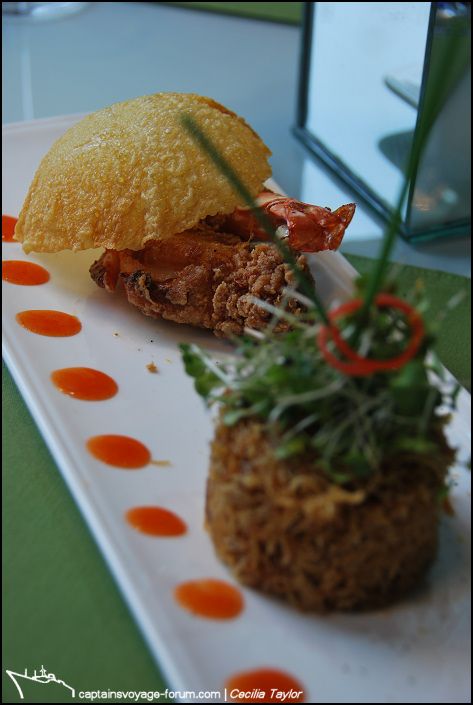 The perfectly prepared and succulent prawn hides discretely beneath an unbelievably light thin crisp umbrella.
…and there's a contrasting kind of crispness in the accompaniment that always makes me smile with allusions to the breakfast cereal "shredded wheat" and very British cress garnish along with those Thai sprigs of chives! All goes splendidly with the blobs of chilli sauce.